Businesses need to follow a lot of policies, procedures, and quality measures to assure easy workflow and smooth functioning. Even though easy functioning and quality demands are the main factors that drive businesses towards choosing Quality Management Software, there are a lot more areas that are influenced by these solutions. By implementing QMS software you can increase the overall performance of your organization dramatically. There will be astonishing changes happening in the quality assessment as well as safety management categories. In this blog post, we will tell you about 12 rules to choose quality management software for businesses in the year 2021.
A QMS starts a chain of reactions/results, which start with more compliant functioning towards customer expectations, and will inject more confidence in all departments of your business. Along with increased customers and sales, it will also provide better customer retention rates. Following these rules, you can make sure that your business ends up choosing a solid, secure, and modern Safety and Quality Management System.
1. Find an Experienced Solutions Provider
Safe and quality management requirements of companies vary according to their industries. For a manufacturing company and for a health sector entity the processes and demands will be different. You need a software provider who has vast experience in creating business solutions for businesses that belong to different categories.
2.
Find a Customizable Software Solution
It is essential to get a software solution that can be customized with your company branding. This allows it to have a custom look and feel that your employee will feel native. In such cases, employee adoption will not be a problem. A non-customizable system will look odd and it will be difficult to go hand in hand with your other solutions. Microsoft SharePoint offers excellent customization options and our QMS is based on SharePoint.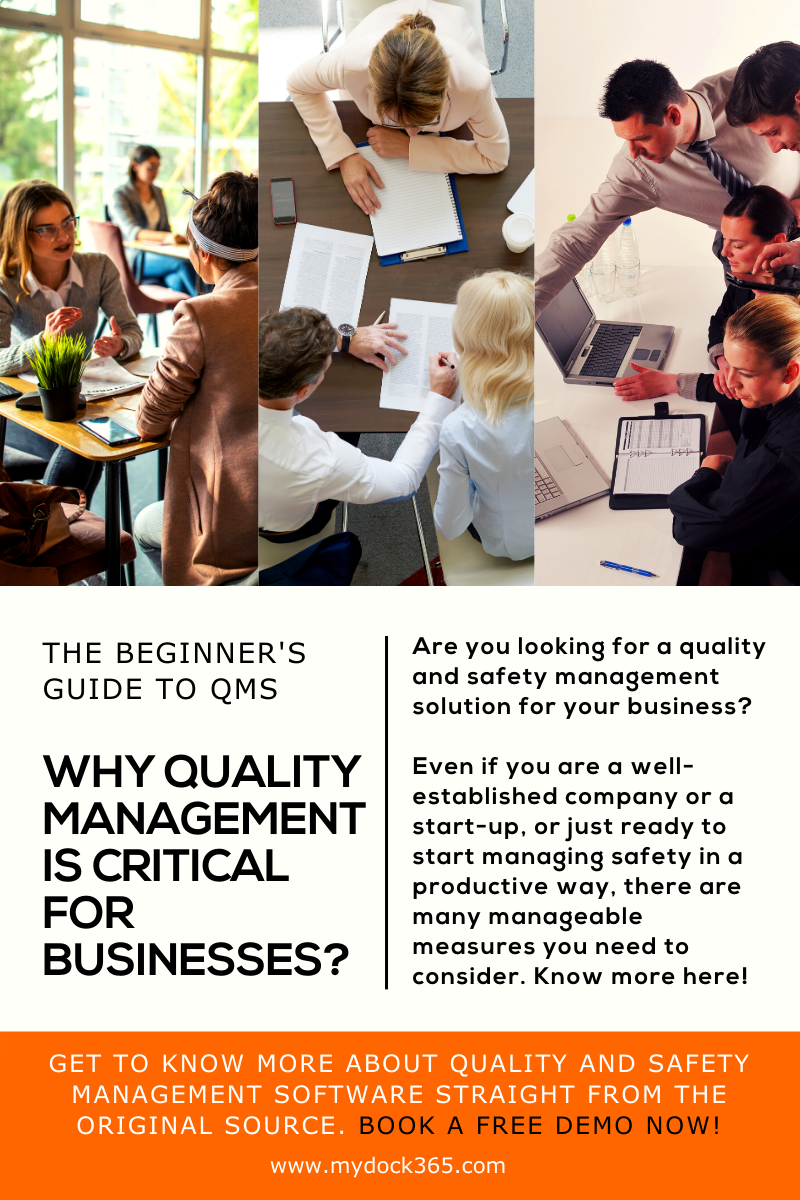 3.
Choose a QMS Software That is Flexible
Functions, fields, and workflows should also be customizable to match your company's processes. There is no single solution or software that meets the requirements of all companies out there. You should be able to find a solution that can be easily changed and improved to match your workflows and activities. If those changes can be applied by your team from the settings tab quickly, that is the kind of flexibility you need in this Softwares.
4.
Integrated Reporting Capabilities are a Must
Even today there are plenty of software solutions available out there that are using third-party solutions to generate reports. Integrated reporting capabilities will be the right choice as it can be more accurate and faster.
5.
Proper Implementation Process Within Budget and Time
An area large part of software solutions providers fail is the implementation. Usually, it takes months and thousands of dollars to get software deployed and ready to use. This is where, Dock 365, and it's SafePoint 365 QMS is turning out to be remarkable. We can offer your custom solution for your business in just 4 to 6 weeks.
6.
Quality Management Software Should Be Scalable
No software solution is up to the mark if it is not future-ready. Keep your future expansion goals in the future. A software provider that is consistently innovating and improving its software solutions is the right choice in this case.
7.
Look for Industry Standard Safety Features
Safety features and security measures are very critical in today's business conditions. Cyber-attacks and data breaches are common news among businesses operating using cloud facilities. Multifactor authentication, data encryption, and other security options can help you stay safe to a big extend. This is where Microsoft 365 and its top-class security facilities will gain much value.
8.
Demand Training and Support
No matter how good your quality management software is, it is important to get the proper training to get used to the system quickly. Even after a successful implementation, it is critical to provide continuous support. This way you can ensure that any bug or glitches will get fixed quickly without affecting your business processes.
9.
Ask for Automated Migration Services
If you had a lot of quality management related documents and records before the implementation of the new quality management software, you need to ask for an automated migration process support. This will let you easily migrate all existing data and records to the new system.
10.
Check the Supporting Technologies Closely
The technology solutions or platforms your new QMS software is made up of is significant. SafePoint 365 is powered by Microsoft SharePoint and Office 365. With Microsoft's unmatched safety features to all innovative collaboration facilities, Dock 365's Quality Management Software is impeccable.
11.
Choose Between Cloud-based and On-Premises Quality Management Softwares
When compared to the on-premises software solutions, cloud-based software solutions are gaining more popularity and acceptance today. Cloud-based solutions offer many benefits in supporting remote workers. Latest security developments have made cloud solutions safe and secure too.
12.
Most Importantly, Ensure a Secure Storage System
The last thing you want to happen is a data breach in your security and quality documents. By storing all your data safely in Microsoft Office 365 Servers, SafePoint 365 provides you a completely secure storage system. With all this safety you can exploit the possibilities put forward by quality management software.
Book a
Live demo
Schedule a live demo of Dock 365's Contract Management Software now.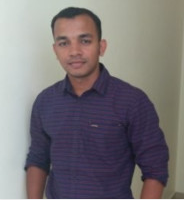 Alex Joseph is a Digital Marketing Strategist with explicit knowledge in Content Marketing and Microsoft Technologies. A writer by day, Alex is a night owl and a DIYer. Alex's theory is to make businesses achieve success with modern solutions and smart exploitation of resources.