Employee on-boarding is a process that asks for a lot of attention and effort. You know how stressful it is for both the new hires as well as the HR people. Intranet can help you reduce the difficulty level in handling the on-boarding process. All you need is to know how to utilize the capabilities of an intranet to make the process smooth. We would like to give you a detailed insight of 5 exceptional ways to utilize intranets for employee on-boarding.
Boosting New Employees
You need to greet and guide new employees in the warmest way possible. Ensure that your actions and activities make the first day less stressful and complicated for the new ones. An intranet is a great platform to introduce new employees to the rest of the organization. Create a detailed user profile for the new hire and highlight it for others to see and break the ice quickly.
Organizing The On-Boarding Process
There will be a handful of tasks and activities that need to be done on the first day itself. Providing company information, necessary login information, and filling essential forms are good examples for the usual first-day tasks. You can get this done by simply organizing the on-boarding process with the help of an intranet.
Dedicated On-Boarding Site
Intranets with a dedicated On-Boarding facility can do this part with ease. With a dedicated site or portal, you can let the employee explore all information and details needed to start working by their own. Dock comes with a fantastic Employee On-Boarding feature that makes organizations capable of handling the on-boarding process exceptionally.
Improve The Joining Experience
You can improve the joining experience by creating a checklist including all essential tasks, resources, and information provided to the user. Ensure that you can get this easily with the help of your intranet.
Helping To Get Started
Another biggest highlight of depending on the intranet to make the on-boarding process is in the options to improve. Collect feedback and reviews from the employees to improve the process. Keep optimizing your on-boarding process to give a memorable first day to each employee. As a positive first impression is necessary to make the employee fit into the organization quickly, do your best to make this part perfect.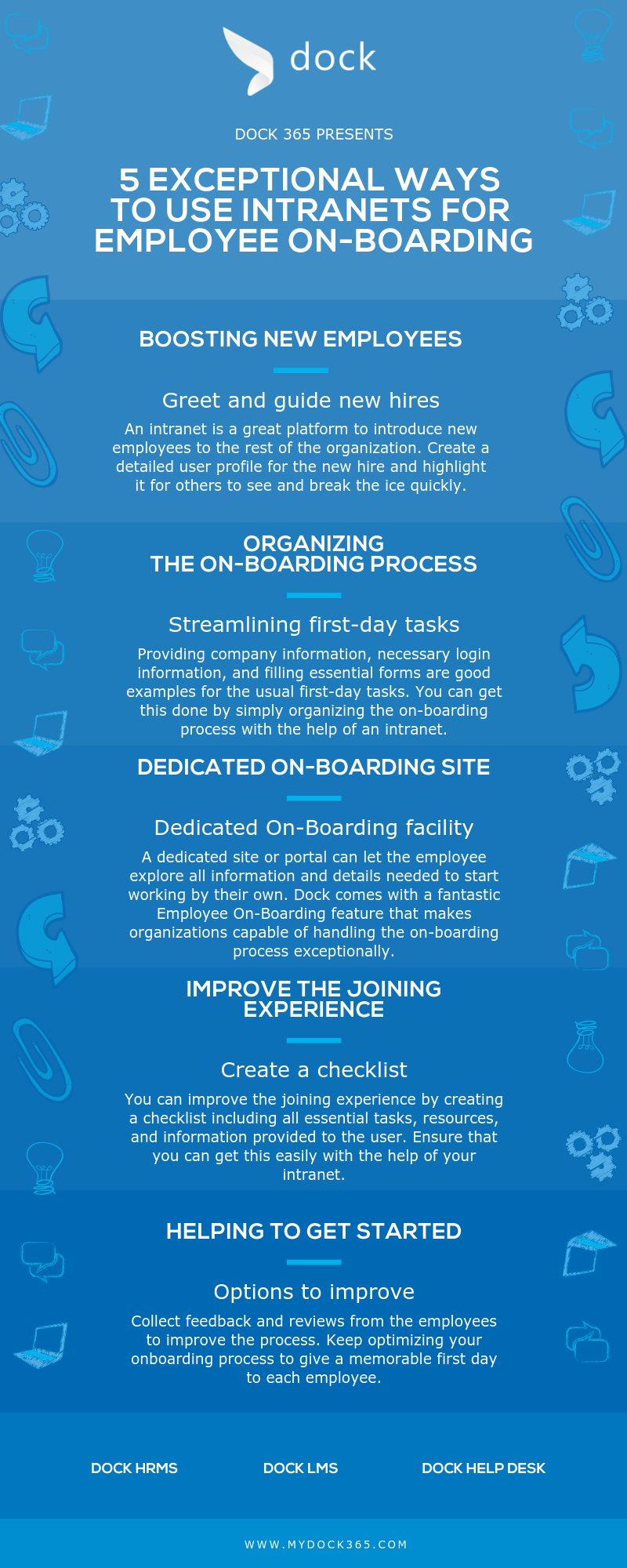 Learn more about Dock 365 Intranet Portal
Dock is a Pre-Built intranet portal for your organization. It is powered by Microsoft SharePoint & Office 365. Dock also comes with project management, contract management, and many other business productivity features. Dock creates sustained, connections and conversations across the organization, promoting better employee experience and organizational performance.
Click below to schedule a Free Demo.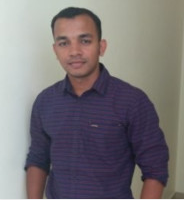 Alex Joseph is a Content Developer with explicit knowledge in Content Marketing and Microsoft Technologies. A writer by day, Alex is a night owl and a creative person. He is also a Movie Buff and DIYer.