Businesses need flexibility and efficiency in their way of work to keep growing at a consistent pace. The work culture and processes are changing at a great speed each year. Businesses and organizations are switching to Microsoft 365 to assure a more productive and better work environment for their team. Microsoft 365 can change the way your employees work and process tasks. Moreover, it helps your organization to manage content exceptionally and with the best security available. In this blog post, we will introduce 5 tools to migrate your content easily to Microsoft 365.
What are the benefits that are attracting everyone to Microsoft 365? The unmatched productivity experiences offered by Microsoft are exceptional. Better compliance, excellent security, and enhanced collaboration are advantages Microsoft 365 offers to its users and the content. To help people easily migrate their content to Microsoft 365, they have provided a handful of tools, services, and options. Let us know about some of the major tools available out there.
SharePoint Migration Tool
This tool is perfectly designed to make your migrations smooth ranging from small to large scale enterprise migrations. SharePoint Migration Tool is not only simple but also fast when it comes to migrating content from file shares and on-premises SharePoint server sites. Migrate content to OneDrive, SharePoint, and Microsoft Teams using this tool. The best part of using the SharePoint Migration Tool is that it lets you exploit the best security, collaboration, and intelligence solutions out there, by bringing your content to the cloud.
Mover
Mover supports almost all major cloud storage providers and it let you complete the migration without leaving your browser. Do you want to migrate your content to Microsoft 365 from Amazon, Dropbox, Google, Box, and Egnyte? Mover is the perfect solution in that case. The team behind the Mover tool comes with great expertise and the latest migration technology which fulfills Microsoft's commitment to presenting businesses with the best tools, solutions, people, and partners to assure successful migration to Microsoft cloud.
Migration Manager
A perfect tool to migrate on-premises file share content to Microsoft 365. Manage migration tasks within SharePoint Admin Center. Migration Manager is an important part of the SharePoint Admin Center and its prime responsibility is to simplify the management of file share migrations. To control all migration activities, the admins can add multiple migration agents and centrally coordinate all activities easily. It can handle thousands of migration tasks, which are carried down from multiple machines.
Diverse Migration Partner Ecosystem
Microsoft's Diverse migration partner ecosystem consists of a wide variety of tools and services you need to migrate content easily to Microsoft 365. No matter what size is your organization or data scale, Microsoft's migration partners can help you get it done with ease. Are you worried about the information complexity involved in the process? Don't worry you can find perfect migration partners here to get things going without worry.
Microsoft 365 FastTrack
The ideal tool to get guidance for enabling OneDrive, SharePoint, and the source environment for migration. It can be used for accelerating the deployment, migration, and adoption of Microsoft 365 subscriptions without any extra cost. The steps involved in the migration process with FastTrack for Microsoft 365 depends on the source. It might include various Enable steps and activities using a combination of other tools, documentation, and guidance. The process might also include configuration tasks if they are feasible and applicable.
There are endless options out there when it comes to performing migration of your content to the Microsoft 365 environment. All you need is to make a better understanding of the processes, tools, and features available, and make the right decisions. Take a look at our blog 'How to migrate content to SharePoint Online' if you want more details.
Hope you got a clear understanding of the tools available for migrating content to Microsoft 365 from this blog.
Book a
Live demo
Schedule a live demo of Dock 365's Contract Management Software now.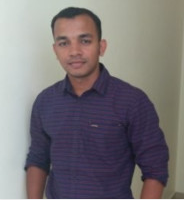 Alex Joseph is a Digital Marketing Strategist with explicit knowledge in Content Marketing and Microsoft Technologies. A writer by day, Alex is a night owl and a DIYer. Alex's theory is to make businesses achieve success with modern solutions and smart exploitation of resources.