Remote work mode has gained huge popularity in the last year. Many of the companies have turned their entire workforce into remote mode. There is also a good percentage of companies who turned back to their usual office spaces and hybrid work modes. Regardless of these work modes, it is essential to make content and data easily available for your workforce to process work. SharePoint and OneDrive are considered the best modern collaboration platforms or tools. These Microsoft solutions ensure that your team gets access to required data and information anytime, even from their work-from-home locations. To make that possible it is essential to migrate all your content to SharePoint and OneDrive. In this blog post, we will tell you how to migrate to SharePoint and OneDrive error-free.
Why should you Migrate to SharePoint and OneDrive?
What is your reason to migrate to SharePoint and OneDrive? It could be anything! Maybe you are not happy with the cloud storage platform you are using now, or your document collaboration facility is not providing a good user experience overall. There could be other reasons behind your decision to do this. We have a few reasons to share which you should not miss at any cost. These benefits will surely provide your business with amazing productivity and collaboration capabilities without compromising on safety.
Microsoft SharePoint and OneDrive are now offering exceptional integration capabilities with Microsoft Teams. Ever since organizations around the world started to switch to remote mode, the already popular collaboration and communication platform became a massive hit. Furthermore, both options allow you to set compliance and governance policies at the organization level. These policies will then apply to all these platforms. This is one huge benefit that makes Microsoft 365 a unique productivity platform or set of tools when compared to the competitors.
5 Steps to an Error-Free Migration to SharePoint and OneDrive
You can plan and migrate data to SharePoint in many ways. There are also data migration tools made available to make the process easy. However, it is important to execute the data migration process with proper caution. Here are the 5 steps that will let you perform error-free data migration to SharePoint and OneDrive.
1.
Study Your Current Platform/Solutions
Storage solutions have always been significant in business. Before learning about SharePoint and OneDrive migration best practices, make a good understanding of the data storage solutions, locations, and apps you are currently using. You might already be using cloud storage services, apps, or file servers. Here is what you need to do:
Locate all your data.

Check whether you want to keep it.

See who all have permissions and access to those data.

Take necessary action to continue required access even after the data migration.

Restructure file structure and permissions for better security and administration.

Get help from other services if you find the data migration process difficult.
2.
Make A Migration Timeline Based on Your Priorities
Based on your findings from the first step create a clear timeline for all activities, concerns, or other influential factors that your team might encounter during the data migration to SharePoint and OneDrive. This helps you to let other people in the organization know everything prior to the migration. Make the most of this step to consider other events or important dates that might clash with your data migration activities.
3.
Pick the Ideal Tools
You can choose from a good list of SharePoint migration tools to complete the process with ease. However, understanding the specific characteristics of each tool is essential to perform the data migration process effectively. Here are some of the tools and when to use them:
I.
OneDrive Sync App: It is the best for moving a personal file library to cloud storage.
II.
SharePoint Assessment Tool: This tool is ideal for checking content in SharePoint Server 2010 and 2013 before performing a data migration.
III.
SharePoint Migration Tool: it is the perfect choice for migrating SharePoint 2010, 13, and 2016 environments.
IV.
Migration Manager: Make use of this tool to migrate network file shares.
V.
Azure Data Box: During migrating files, you can use this tool to disable any dependency it may have on your WLAN link to move data.
VI.
Mover: Use this tool to migrate data from any other cloud service provider.
VII.
Manual Upload: Manual upload is the best choice if you have a very low number of individual files to migrate.
4.
After Planning, Share It with Everyone
Once you have decided what SharePoint migration tool you must use for the data migration process, make a detailed plan. It will be better to perform the process during the off-hours or on weekends. Usual business hours should be avoided for safe data migration. It is important to give people enough time to plan and take precautions during the process.
5.
Run A Pilot First and Then the Actual Migration
It will be a smart move to run a pilot before you attempt the actual migration. This allows you to figure out any risks or issues that you might have missed or are hidden. You can even decide to run the pilot even at the time of actual migration for extra caution. Ensure that you generate a detailed report that lists all data shared, the status of the process, and any errors. Work based on the report to make the data migration a success.
Once the migration is complete, set up a change management team (if you do not already have one) to make the adoption and transition to the SharePoint and OneDrive platforms smooth. Remember, preparation and planning can make your migration process successful. Good luck.
Book a
Live demo
Schedule a live demo of Dock 365's Contract Management Software now.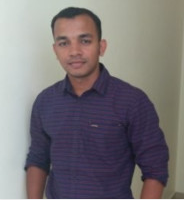 Alex Joseph is a Digital Marketing Strategist with explicit knowledge in Content Marketing and Microsoft Technologies. A writer by day, Alex is a night owl and a DIYer. Alex's theory is to make businesses achieve success with modern solutions and smart exploitation of resources.