As you probably know, SharePoint is a great tool for helping your company get work done. No other platform offers the same amount of flexibility to match the work you're doing. However, SharePoint is only as effective as your ability to manage it. SharePoint governance is powerful and can help you ensure SharePoint continues to help you. Let's take a look at SharePoint governance and what you need to do to enact it.
What is SharePoint Governance
SharePoint governance is a set of policies that your company has that defines the processes, roles, rules, and regulations for how users at your company interact with SharePoint. These policies should apply to everyone no matter what their role, title, or SharePoint permission/level of access.
Why is SharePoint Governance Important?
Without a SharePoint governance plan you risk your SharePoint becoming an unmanageable mess. This isn't as much of an issue for smaller companies, but larger companies can run into plenty of trouble. Just imagine the chaos of hundreds of users with different attitudes and methods working within SharePoint. You risk opening yourself up to content bloat, organizational conflict, inconsistent adoption, operational inefficiencies, and increased downtown. Going long enough without SharePoint governance could result in a situation where your IT team has to shut everything down for long periods just to fix everything.
What Do You Need for SharePoint Governance
There are three components that you need to focus on when implementing SharePoint governance.
A Governance Plan
When implementing SharePoint governance, you need to design a formal document where you write out all of the rules regarding SharePoint usage. This is the document that should be referenced whenever a dispute comes up over SharePoint governance.
A Governance Committee
You need a group of people who meet regularly to review, consider, and monitor governance rules. Your governance plan needs to be a living document that is updated as needed. That's why a governance committee that meets every several months can help to keep things on track.
User Communication
The governance plan is created for users. If users don't take to it or think that it's bad then it's a bad plan. Effective SharePoint governance features constant user communication. You need to constantly get it out in front of them so they know the rules and adhere to them. Additionally, your team should be soliciting feedback from users to see if there's anything that needs changing.
What Should Be in a SharePoint Governance Plan?
The specifics of a SharePoint governance plan are going to change from company to company. Your industry, size, and work will change what goes into it. However, there are some universal things to consider.
Authority Levels
Being a site owner shouldn't give a user carte blanche to do whatever they want. You need to set guidelines on what they can and cannot do. Otherwise, you run the risk of them building out sites and security groups like they're going out of style.
Site Hierarchy Guidelines
Subsites can be effective if you use them properly. Just having them won't help if they're not in the right place. You need to establish a consistent site hierarchy guideline for users to keep everything organized. Otherwise, you might end up with a situation where some of your sites have 16 levels of subsites.
Security and Permissions Guidelines
You need to have common standards for security groups and permissions across SharePoint Online. Staff should know what they can and cannot access, what permissions they can assign, and who they are allowed to share files with.
Navigation Convention
Each site in your SharePoint having different navigation conventions can get frustrating real quickly. Uses having to learn to navigate each site can take up a lot of valuable time. Create a standard navigation convention that each site has to follow so users can switch between different sites and still be able to find things easily.
External Sharing Guidelines
This ties back into security and permissions guidelines. You need to create a set of guidelines that your team adheres to when sharing documents. Indiscriminate sharing can lead to huge mistakes and potential compliance issues for your business.
Metadata Guidelines
Metadata is extremely powerful when used effectively. However, everyone in your company needs to be adhering to the same standards and practices for it to work properly. Make sure to establish guidelines when using metadata.
Branding Guidelines
SharePoint is incredibly easy to customize. You can do a lot to add branding to it. However, without strict guidelines you risk your organization's SharePoint turning into a technicolor nightmare. Establish what all can be done to customize a page and what colors/themes users have to use.
Onboarding Guidelines
When new employees join your company, having an effective onboarding plan in place is important. You need to set up a full curriculum and set of guidelines that users have to complete before they can gain access to your SharePoint. Even if a user has prior experience, they need to go through this so they can be aware of your SharePoint governance plan.
Escalation Guidelines
When users have issues or requests, there needs to be a system in place for what they should do. Make sure that there is a clear process they can go through. Otherwise, you might end up with users shying away from using SharePoint or becoming disengaged with work.
Third-Party Tools Guidelines
Third party tools can be helpful, but only when used well. You need to set up policies and rules regarding what third party web parts and tools users can use with SharePoint. Otherwise you risk security issues or poor performance from untested add-ons.
Tips For SharePoint Governance
Now that you know how to get started with SharePoint governance, here are a few tips you can use to increase its effectiveness.
Have a Mix of Users
The makeup of your governance committee is important. Don't just have it be senior leadership and executives who may not work with all aspects of SharePoint. Instead, have it be made up of a mix of workers from each department and role. Make sure each person has hands-on experience with each aspect of it so your governance committee can have a holistic view of your SharePoint.
Set Regular Review Meetings Often
Your governance committee shouldn't just meet once a year. Instead, you should be meeting at least once a quarter to see how everything is doing. This should be scheduled months in advance so each committee member has a chance to review user adoption, training, and overall feelings toward SharePoint. This way, you can see if there are any major issues that need fixing.
Be Public With Meetings
Don't keep what goes on in governance committee meetings behind closed doors. Publish the findings and decisions of each meeting so users can know what is going on with SharePoint. This doesn't have to be incredibly in-depth either. A simple bullet point list of major points and decisions should be more than enough.
Conclusion
SharePoint can be a powerful tool for your company if managed correctly. With SharePoint governance, you can effectively manage SharePoint and make it work for your company. Make sure to use the tips above so you can achieve peak SharePoint governance.
If you have any questions about SharePoint governance, or you're interested in working with Dock 365 to build custom SharePoint solutions for your company, fill out the form to the right to schedule a demo and get started today.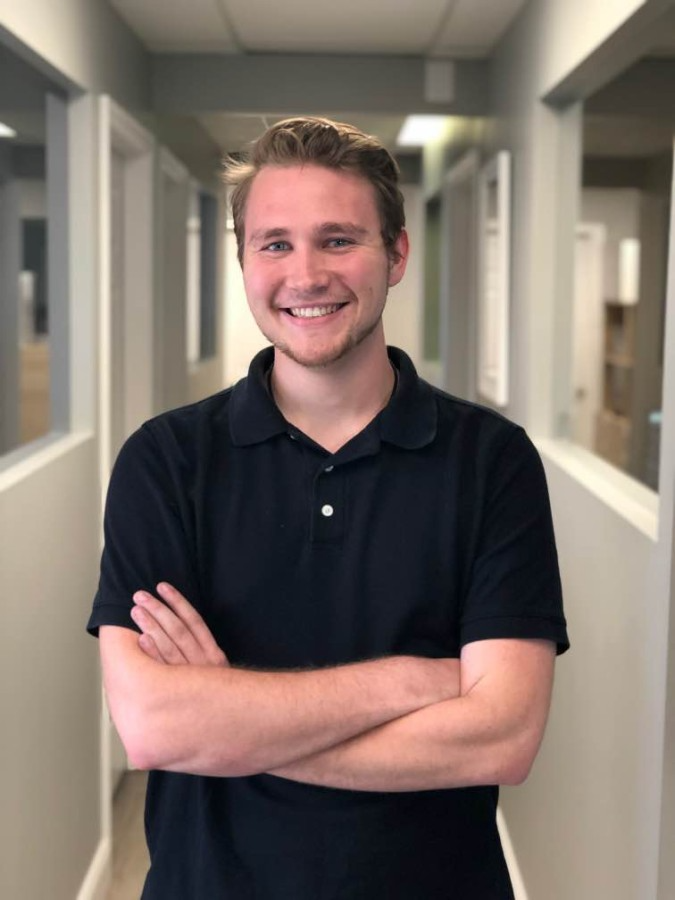 Quentin Russell is a Content Specialist with knowledge of Content Marketing and Social Media Marketing.