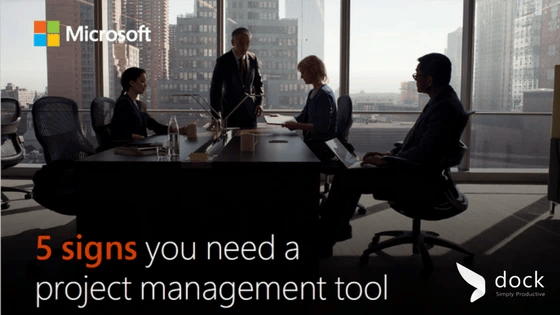 Are you looking for solutions to keep your projects, resources, and teams organized and on track? The Microsoft Online Professional software will help employees and business owners to schedule efficiently. It comes with familiar automated scheduling tools help reduce inefficiencies and training time. Multiple timelines make it easier to visualize complex schedules.
It's time to make smart decisions. Built-in reports help project stakeholders visualize data to gain insights across projects and make more informed decisions. You'll be able to boost collaboration among your teams. Create better project management communication with seamless integration through collaboration tools like Skype for Business and Yammer encourages teamwork and ultimately produces better project results. You'll enjoy being able to manage resources with ease. Resource management tools help you build project teams, request needed resources, and create more efficient schedules. Let's look over the features of Project Online Professional.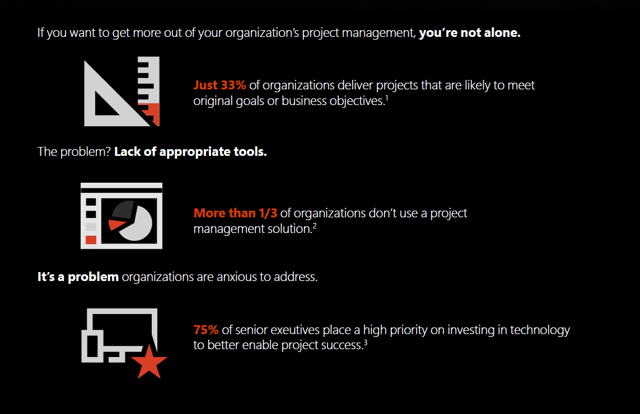 Smart Setup
The software has a fast startup capability. The Getting Started screen walks you through basic capabilities, like linking tasks and creating a timeline, to help you get up to speed fast. Utilized the best-in-class templates from Microsoft. Use one of the many pre-built templates from within Project client and on Office.com to get access to best-in-class project plans. The intuitive search capability allows employees to use the Tell Me search bar—standard across most Office products—to quickly find useful features in Project so you can work more efficiently.
Powerful Scheduling
Familiar charts enable employees to build them for professional project managers, Project client offers familiar tools, like Gantt charts, to help you easily create schedules and reduce training time. Perks such as smart automation encourages a reduction with inefficiencies with automated features. Auto-populate start and end dates based on dependencies, and use the Task Inspector to identify more efficient task and resource arrangements. The software comes with multiple timelines. The built-in multiple timelines will help you visually represent complex schedules and understand all aspects of a project. Easily share timelines using familiar Office tools like PowerPoint. Intuitive baselines can assist you in using it to help decision makers track and compare actual progress to the original project plan.
Optimized Task Management
Visualized relationships tools are key in improving communication speed. Task path highlighting in Gantt charts helps you understand the relationship among tasks and identify which are most critical to the project's success. What-if planning for contingencies by setting tasks to "inactive" and run what-if scenarios to determine the best-fit assignments without re-creating your entire project plan. Including synchronized task lists with task list synchronization, team members can update their assignments in SharePoint, and the data will appear in Project client.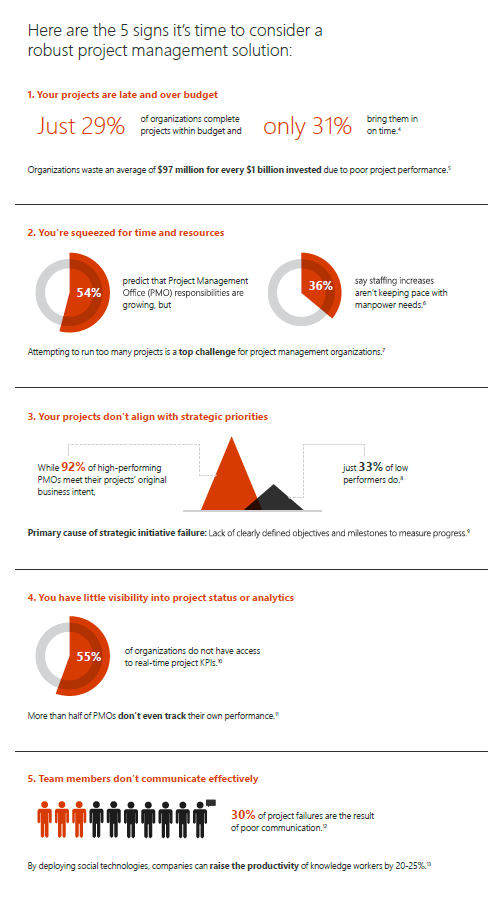 Resource Management
Optimized resources are essential in business today. The Resource Engagement Tooltip with requirements for Resource Engagement feature lets project managers formally request specific resources. The Team Planner helps you identify and fix potential resourcing issues that could impact the schedule.
Integrated Collaboration
The Skype for Business tool is integrated communication tools like Skype for Business make it easy to collaborate using voice, video, or chat within Project, eliminating the need to switch between apps. Including connected apps that can easily copy information from Project and paste it into familiar Office applications like PowerPoint and Word. And OneDrive for Business provides handy storage for project artifacts. Consider collaborative workspaces. Create a dedicated project site to share information—status updates, conversations, and project timelines—so team members stay informed.
Better Decision-making
Make your project reports rock. Powerful built-in reports, like Burndown and Resource Overview, can help you gain insights, communicate information to stakeholders, and achieve results.
Office Store
Office add-in perks included. Visit the new Office Store to get Office add-ins that extend the functionality of Project to solve unique business and project problems.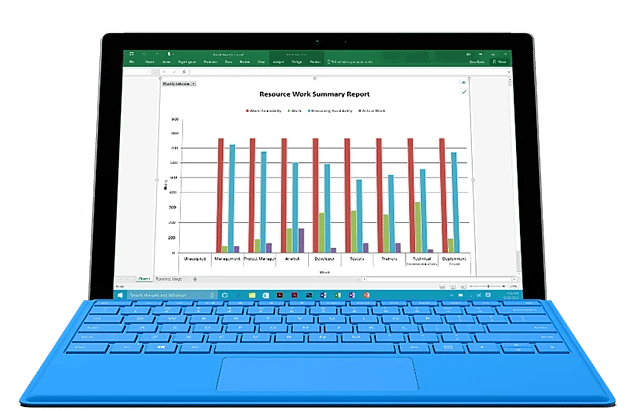 Simplified IT
Click-to-run makes redundant tasks simple. Streaming technology lets you quickly install Project client over the Internet, on internal networks, through local file systems, or from offline media. Always stay up to date like other Office 365 solutions, Project client provides automatic updates. So, you're always current with the latest tools and features, reducing the burden on IT. Multiple installations allows team members can install Project client on up to five PCs, so they can access project plans from wherever they're working. Multi-tenancy support will run isolated instances of the service independent of each other. Separate IT and PMO settings allow each side to manage its own settings. Including reliable service with Microsoft Project & Portfolio Management comes with a 99.9% uptime guarantee, as well as best-in-class data backup, disaster recovery, and globally redundant data centers.
World-class compliance with Microsoft Project & Portfolio Management complies with various industry-specific standards, including ISO 27001, EU Model Clauses, HIPAA Business Associate Agreement (BAA), and FISMA. The Active Directory sync adds resources quickly and reliably with enhanced Active Directory synchronization, reducing the time spent on administrative tasks. Including 24/7 support. With 24/7 IT support from Microsoft, Project helps keep your business up and running and frees up IT to work on more strategic initiatives. Custom programmability allows your IT team can tap into robust application architecture and create custom functionality with a readily available software development kit (SDK).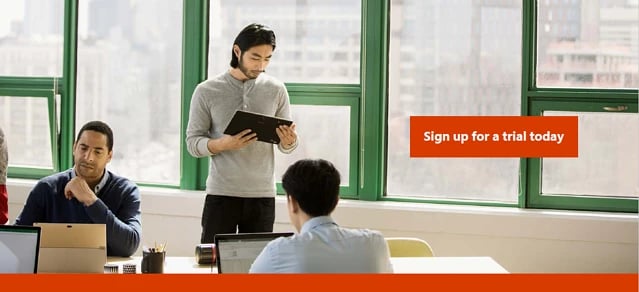 Custom SharePoint Intranet Portal with Project Online
How it works:
Fill out the form to request a free trial with Dock for your SharePoint and Office 365 subscription. First, we go over how Dock works so that you can gain the most out of your demo trial to learn how to integrate the project portal. Learn to customize your SharePoint with Dock to make it easier for your employees to get the most out of the project management intranet and more.
Benefits:
Your interface is branded to your company
Developing the specific features your team needs
Over 16 years of SharePoint development experience
Book a
Live demo
Schedule a live demo of Dock 365's Contract Management Software now.
She's a multimedia producer to include writing, photography, graphic design and video. She enjoys learning about new technology for business and exploring her city in Jacksonville, Florida.