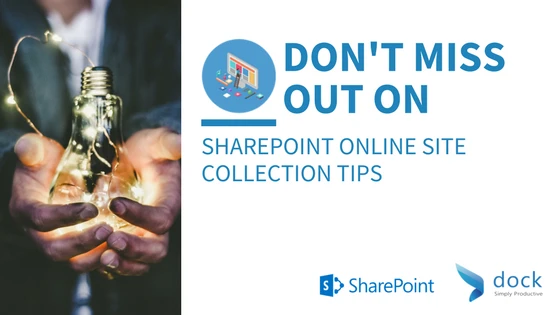 A site collection contains a single top-level site and multiple subsites below it that share common navigation, template galleries, content types, web parts, and permissions for Microsoft SharePoint.
To create a new site collection, follow these steps:
Click the Manage link below SharePoint Online in the Microsoft Online Administration Center.
Click New from the action icons on the menu and then select Private Site Collection.
Enter the required information.
Click OK to go back to the SharePoint Online Administration Center dashboard.
Plan the site collections you need to create.
A site collection is a group of websites that have the same owner and share administrative settings, such as permissions. When you create a site collection, a top-level site is automatically created in the site collection. You can then create one or more subsites below the top-level site.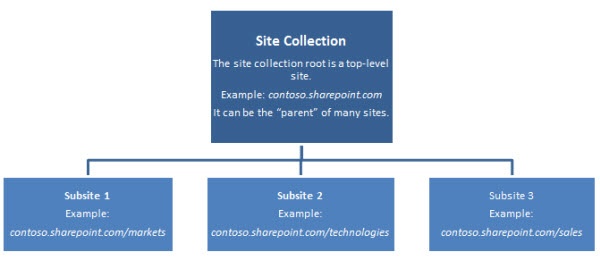 Top-level sites and subsites allow for various levels of control over the features and settings for sites. By using this hierarchy, you can allow users to have a main working site for an entire team, plus individual working sites and shared sites for side projects. You can create separate site collections for different divisions or for external websites.
Manage site creation in SharePoint Online.
As a SharePoint or Office 365 global admin, you can let your users create and administer their own SharePoint sites, determine what kind of sites they can create, and specify the location of the sites. By default, users can create communication sites as well as team sites that include Office 365 groups.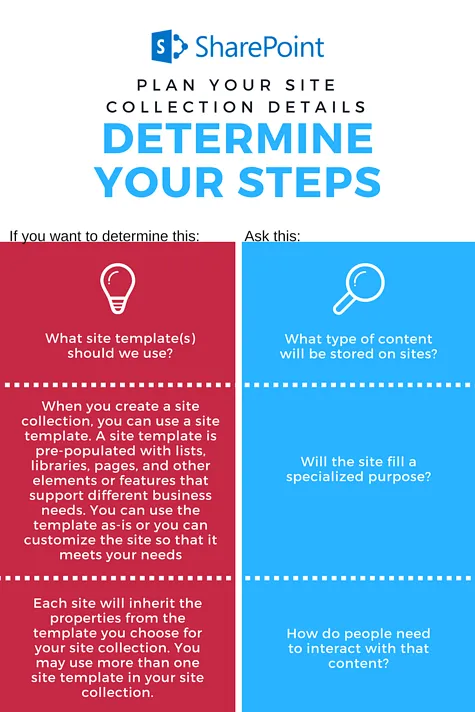 Plan to keep site collections manageable.
Governance is the set of policies, roles, responsibilities, and processes that control how your company cooperates to achieve business goals. These goals center on the service you provide and the management of intellectual property your staff create. As you plan your site collections you should also build a plan for how to govern them.
SharePoint Online monitors how many resources your custom web part uses. The resource points that you assigned will authorize SharePoint Online to either leave it alone if it's performing within the quota, throttle it if the code is poorly written and starts to hog all the resources, and ultimately kill the web part or make the application stop running if it goes haywire and starts to cause problems.
Dock for SharePoint and Office 365.
If you'd like to learn more about how your SharePoint and Office 365 can be customized to your specific business needs to improve your data security? If you're looking for a dedicated information technology portal, you can find more information on our website.
Book a
Live demo
Schedule a live demo of Dock 365's Contract Management Software now.
She's a multimedia producer to include writing, photography, graphic design and video. She enjoys learning about new technology for business and exploring her city in Jacksonville, Florida.