If you began using Microsoft SharePoint before April 2019, your root site was created as a classic team site. While the new sites you have created since then have been modern, your root site will still have the same classic look and feel. While you might be more familiar with the classic version, this experience does not allow you to use your root site as a hub site or as the main landing page of your Intranet. Thankfully, SharePoint now offers you several different ways that you can modernize your root site.
What is a SharePoint Root Site?
Your organization's root site is one of the sites that Microsoft provides you when you purchase and set up a Microsoft 365 plan that includes SharePoint. Typically, the URL for this site is [domainname.sharepoint.com], its default name is "Communication site," and the owner is the Company Administrator. Note that this cannot be connected to a Microsoft 365 group.
Here are some things you should know about root sites before you continue.
Root sites can't be deleted.
If your root site is removed, all of your SharePoint sites will stop working until it's restored.
Your site is worth modernizing as it has the cleanest SharePoint URL and is easy to remember. We recommend using it as your organization's overall hub site.
What You Can Do to Modernize Your Root Site
There are three ways that you can modernize your company's root site. However, we should note that only two of them are available right now. The two available options are to completely replace your root site or to enable the modern site pages library experience and then set a modern page as the homepage of the root site. The third, currently unavailable option is to apply the communication site experience to the root site. In this blog we will be covering the steps for doing all three as the third option is coming soon.
Things to Know Before Replacing Your Root Site
Before you begin the process of replacing your root site, there are several things that you need to consider.
Take note of any Featured links that you have added to your SharePoint start page. After replacing your root site, you'll need to add them again.
Examine your source site and check that it has the same policies, permissions, and external sharing settings as your current root site.
Let your users know that the change is happening. This can keep people panicking and help them prepare for the upcoming change.
Don't make the change when usage is high. We recommend waiting until as few people as possible are using it to make the swap.
In addition to this, there are several limitations that you should consider before replacing your root site.
The new root site must either be a communication site (SITEPAGEPUBLISHING#0), a modern team site that is disconnected to a Microsoft 365 group (STS#3), or a classic team site (STS#0).
The root site cannot connect to a Microsoft 365 group.
When replacing the root site, neither the current site or the new site can be hub sites or associated with a hub. If either of them are, you need to manage your hubs before the replacement.
Upon replacement, your entire site collection will be replaced by a new site collection. Subsites associated with your current root site will be archived.
The site you select as your hub site must be in the same domain as the current root site.
How to Replace Your Root Site
First, make sure that you have a modern site prepared.
Go to the Active sites page of the SharePoint admin center and sign in with an account that has admin permissions.
Make sure the All sites view is selected.
In the URL column, select sort A to Z so the current root site appears at the top of the list.
Select the current root site [domainname.sharepoint.com].
Select Replace site.
In the URL of the site you want to use box, enter the full URL of the site that you want to become the new root site.
Click Save.

Note that while the root site is being replaced it might return a "not found" error for several minutes.
Additionally, after replacing the site, content must be recrawled to update the search index. This can take some time depending on the amount of content you have in these sites.

If the new site was an organization news site, update the URL.
If you disabled site redirects, you need to update sharing links and any apps/files to refer to the new site URL.
Now that you've done that, everything should be good to go with your new SharePoint root site.
How to Implement a Modern Team Site Experience With a Classic Root Site
If you want to continue using the classic team site but want a modern experience, you need to enable the modern site pages library experience and set a modern page as the homepage of the root site.
How to Enable the Modern Site Pages Library Experience
Go to the document library, click on the Settings icon and then click Library Settings.
Click Advanced settings and then scroll down to List experience.
Choose which experience type you'd like to use (administrator default, new experience, or classic experience).
After doing this, it's time to set a modern page as the homepage of the root site.
How to Set a Modern Page as the Homepage of Your Root Site
Go to your SharePoint site.
Select Pages in the side navigation.
From there, find the page that you want to make a homepage and then select the circular option button to the left of the page title.
Select the vertical ellipses next to the title and then click Make homepage.
Applying the Communication Site Experience to Your Root Site
Please note that this feature is not available yet as of the publication of this blog. However, here are the steps you will need to follow when it becomes available.
What Happens When you Apply the Communication Experience to the Root Site
A new, modern home page will be created for the root site.
Full-width pages with horizontal navigation will become available.
Custom script will be disabled.
Minor versioning on the Site Pages library will be enabled.
Site Pages will become the default content type in the Site Pages library.
Note that the permissions and content of the root site won't be changed. The root site will still appear as having the template "team site (classic experience)" (STS#0).
How to Apply the Communication Site Experience to Your Root Site
Download the latest SharePoint Online Management Shell.
Connect to SharePoint as either a global admin or SharePoint admin in Microsoft 365.
Run Enable-SPOCCommSite.
Conclusion
It's great that SharePoint offers you a ton of different ways to modernize your root site. By following the instructions above, you'll be able to modernize your root site and update it to completely meet your needs.
If you're interested in learning more about using SharePoint and modifying it to meet your needs, check back into our blog everyday for a new update or subscribe to our mailing list to get updated as the blogs come out.
Book a
Live demo
Schedule a live demo of Dock 365's Contract Management Software now.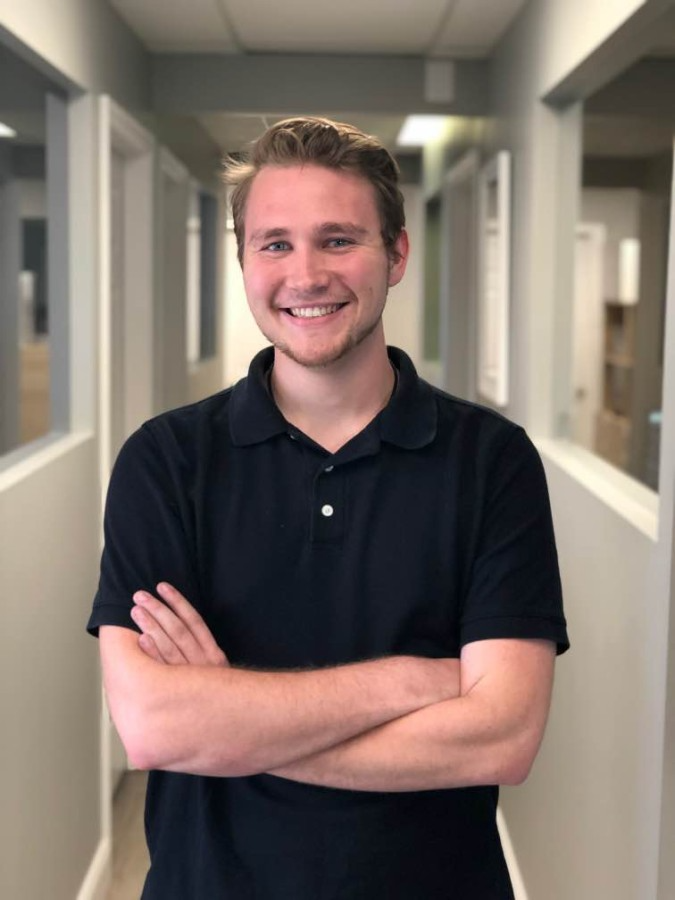 Quentin Russell is a Content Specialist with knowledge of Content Marketing and Social Media Marketing.