Microsoft 365 offers plenty of features and facilities to assure safe and smooth collaboration and content sharing. Sensitivity labels allow you to classify your organization's content based on its sensitivity and significance. You can determine what is the correct label for content in your Microsoft 365 environment based on its sensitivity level. You can look at our blog 'How sensitivity labels protect your data in Microsoft 365' to see a clear insight on how sensitivity labels work.
In this blog post, we are going to explain how to automatically assign sensitivity labels to content.
This is a very handy function when you have thousands of documents and files stored in your Microsoft 365 platform. This number will keep rising each day, thus managing documents with required safety and sensitivity becomes more difficult as time passes. Automatic data labeling is thus a necessity for organizations. Let us see how automatic data labeling works and available label application methods.
How Sensitivity Labels Work and Why they are Beneficial
Along with creating sensitivity labels you can also define conditions to apply those labels to documents and contents automatically. There are multiple benefits associated with this ability to perform automatic data labeling.
You can avoid training your users on how to assign labels based on various conditions.
Avoid human errors in classifying and assigning labels.
Instead of learning and concentrating on your organization's labeling policy, they can now focus on other critical processes.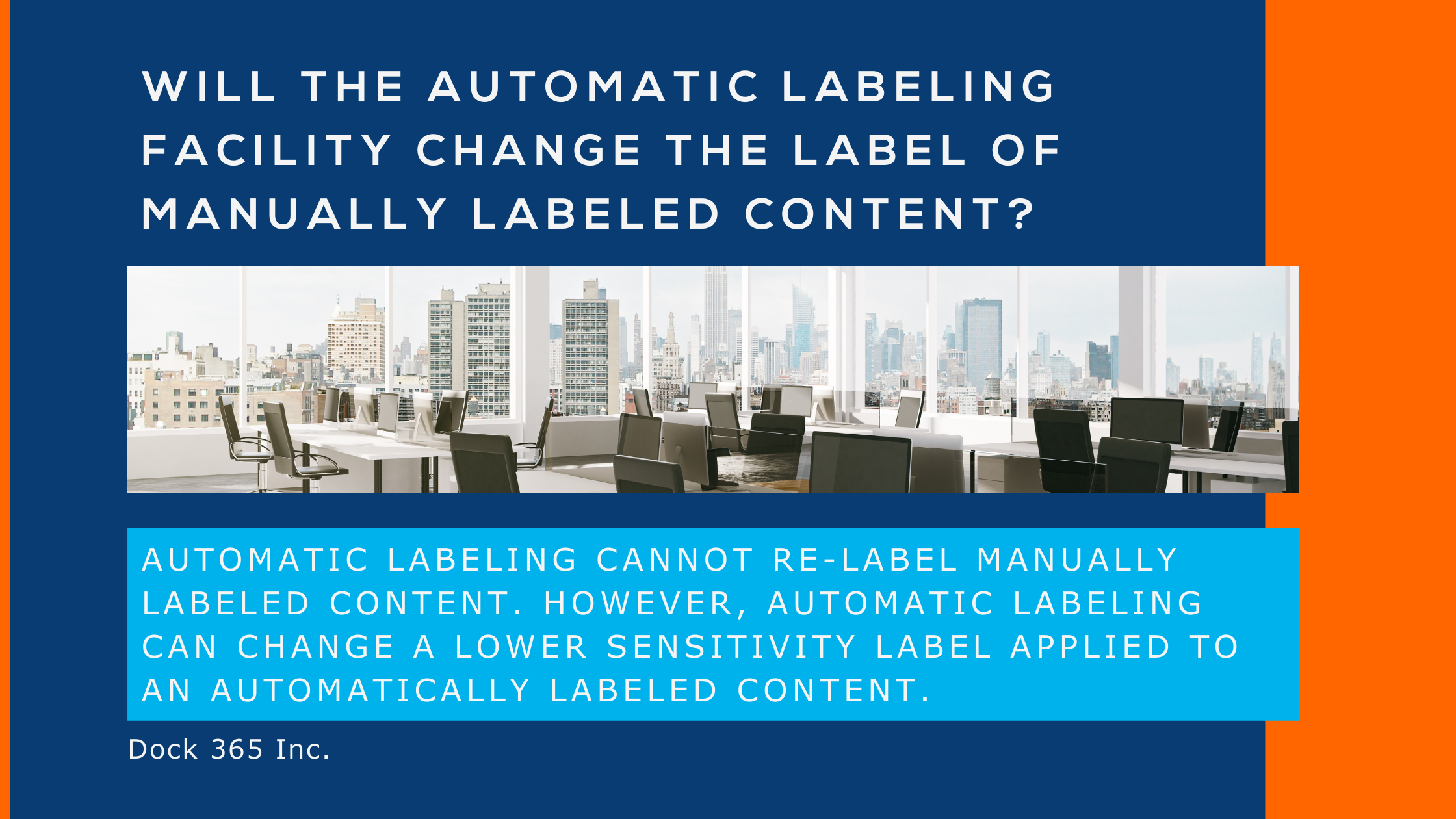 Methods Available to Enable Automatic Applying of Sensitivity Labels
You can enable the automatic assigning of labels to your content in two ways:
Client-side labeling
Service-side labeling
Client-side labeling: works when users edit a document or create an email. At this time, they will get label recommendations. They can either accept or reject these recommendations based on their understanding. In this method. The label can be applied to content even before saving it. Learn more about auto-labeling in Office Apps to make the most of this facility.
Service-side labeling: works with the help of an auto-labeling policy. This method is used for applying auto-labeling of content saved in SharePoint and OneDrive, and Emails sent and received by Exchange. This method is ideal for applying auto-labeling to large volumes of documents in your organization together. Unlike client-side labeling, service-side labeling auto-labeling is processed by services, rather than apps.
With the help of these label application methods, users can easily determine what is the correct label for a document or content.
How are the Sensitivity Labels Evaluated Based on Conditions?
Label priority or the order in which these labels are listed in the policy is important in automatic data labeling. The sensitivity labels are ordered for evaluation based on how they are positioned in the policy. The least sensitive labels are positioned first, whereas the label with higher sensitivity levels come last in the policy. It will be better to understand the label priority to know these processes better.
Configuring Parent Labels for Automatic Applying
A label with a sub-label is considered a parent label. You should not consider a parent label while configuring auto-labeling options to be auto-assigned or recommended in Office apps to assign to content. Ensure that you are not choosing a parent label while setting up an auto-labeling policy. It does not make sense, as even if you do it, the parent label will not get applied to the document/content. The best way to make use of the sub-labels with an automatic labeling facility is to publish both parent labels and sub-labels together.
With the help of the automatic data labeling facility, you can determine what is the correct label for content effortlessly. Moreover, the label application methods are simple and easy to follow. Try these methods and keep your sensitive content safe in Microsoft 365 platform. For more information on how to configure automatic sensitivity label assigning, stay tuned to our future blogs.
Have a good day!
Book a
Live demo
Schedule a live demo of Dock 365's Contract Management Software now.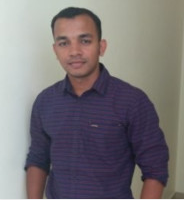 Alex Joseph is a Digital Marketing Strategist with explicit knowledge in Content Marketing and Microsoft Technologies. A writer by day, Alex is a night owl and a DIYer. Alex's theory is to make businesses achieve success with modern solutions and smart exploitation of resources.