Businesses need to have a top-class collaboration and communication platform to make it easier for their workforce to process tasks easily. This ease of work processing can be achieved by choosing Microsoft 365 or productivity solutions powered by Microsoft 365 apps. Today, we are going to tell you how to assure secure collaboration with Microsoft 365. If you are a regular reader of our blogs, you might know that we have done a good number of blogs earlier talking about configuring sharing settings and setting up a safe workplace for your organization.
Some of the techniques or steps to set up a secure collaboration with Microsoft 365 will also include some of the topics we have already shared through our blogs. We will also hyperlink those blogs appropriately to let you gain a comprehensive idea about those topics. Let us discuss a more secure collaboration with Microsoft 365 below.
Two Steps to Assure Secure Collaboration in Microsoft 365
There are mainly two steps to assure secure collaboration in Microsoft 365. The first step is to deploy Microsoft Teams with the best protection level for each project demand. The next step is to set up external sharing with proper security settings according to the requirements and characteristics of each project.
As you might know, it is significant to make sure your employees are provided with easy to use and resourceful collaboration tools and options. In the absence of such resources, people might try to collaborate on documents by emailing them. Even though this method was popular many years back, it is completely unsafe. There is a high chance that your sensitive data and documents might reach unauthorized accounts. They might even turn towards other solutions that are not governed by your IT department, which will cause even deeper trouble.
By deploying Microsoft Teams with the right set of configurations you can enable easy collaboration, secure your intellectual properties, and maintain the right balance between usability and security. You may also need to choose the right set of sharing settings based on the sensitivity of the data you want to share. By choosing sensitive data sharing options like Anyone, People inside the organization, Specific people inside the organization, and Specific people from inside and outside the organization, you can achieve this perfectly.
How to Use Teams for Secure Data Management
Microsoft Teams can be used to share all kinds of data among your team without causing security problems. Teams come with 3 different tiers of protection. Baseline, Sensitive, and Highly Sensitive are those security levels that can be chosen according to the type of data you are handling. The main highlight of these 3 levels of security is that they can prevent data leakage and overshare to a good extend.
By configuring the above-mentioned security tiers, you can do the following:
Configuring Teams settings for private channel and guest access.
Set up Team's associated SharePoint Site Settings for access requests, internal & external sharing, sharing links, etc.
You can also set the sensitivity labels of teams to classify them based on sensitive and highly sensitive levels.
Configuring sensitivity labels to encrypt documents is another major process in the highly sensitive security tier.
What Information Need to be Considered Sensitive
Information or data in the form of documents and other marketing materials need to be handled safely. However, not all documents will have the same level of sensitivity. Marketing brochures and flyers are some of the most common documents. However, as they are designed to share out of your organization frequently, they can be considered as less sensitive documents. When you are working on a new product and if it is not ready to publish, it is not meant for sharing outside the organization or to the public. In this case, the data is sensitive. All other documents related to compliance, security, or your business-related confidential documents need to be treated as highly sensitive data.
Tips to Make External Sharing Safe
No matter how sensitive the document or information is, sometimes you may need to share it with people inside and outside your organization. But the decisions or steps needed to make that collaboration safe must be taken without fail. You can learn about external sharing settings and sensitive data sharing in our earlier blogs.
Keep this information in mind and assure a secure collaboration with Microsoft 365.
Book a
Live demo
Schedule a live demo of Dock 365's Contract Management Software now.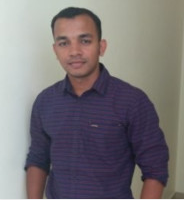 Alex Joseph is a Digital Marketing Strategist with explicit knowledge in Content Marketing and Microsoft Technologies. A writer by day, Alex is a night owl and a DIYer. Alex's theory is to make businesses achieve success with modern solutions and smart exploitation of resources.