For businesses and organizations, collaborating with people outside the organization is as important as they with their people within the organization. However, security is a big concern when it comes to external sharing and collaboration. We have done a blog earlier talking about 'How to configure organization-level sharing settings for SharePoint'. Today, we are going to talk about 8 ways to make your Microsoft 365 guest sharing environment safe. Like in the case of external sharing, you need to ensure the best sharing environment to allow guests access to files and folders safely. You are about to know some critical information about guest sharing in Microsoft 365. Let us go straight to different ways in which you can give shape to a safe guest sharing environment in Microsoft 365.
1. Make Multi-Factor Authentication Enabled for Guests
Multi-factor authentication is undoubtedly one of the safest ways to avoid your guest accounts be compromised. As most of the guest users will be logging in from their email accounts, having multi-factor authentication enabled will act as an additional safety even if their account username and password are stolen at some point.
2. Configure Guest Access Reviews
With Guest Access Reviews you can easily review user access to various groups and teams at regular intervals. Along with setting up this recurring review at regular intervals, you can also automate these processes. Along with this, you can also configure guest access reviews required at this point. This will guarantee that none of your guest users will be able to regain access to any sensitive data or documents for unnecessary longer periods. It will make Microsoft 365 document sharing more secure for sure.
3. Define Terms of Use for The Guests
Setting up terms of use for guest users before providing them with access to important files and folders is another way to establish a safe guest sharing environment in Office 365. This is important because many of the guest users will not have any kind of legal agreements or non-disclosure agreements with your company. By setting up terms of use for guests, you can display a set of terms to the guest users when they access files or sites shared with them and allow access when they agree to adhere to it.
4. Enable Web-Only Access for Guest Users
Another effective method to set up a safe guest sharing environment in Microsoft 365 is to enable web-only access for guest users. There are two major benefits of making access to guest users web-only. The first one is that you can reduce risk, and it will be a lot easier to administer guest sharing and access processes. After enabling web-only access for guests, they will be able to access files, sites, and teams only through a web browser.
5. Generate A Sensitive Information Type for Projects That Are Sensitive in Nature
Setting up a custom sensitive information type is another smart way to establish a safe guest sharing environment in Microsoft 365. They can be defined as predefined strings which are usually used with policy workflows. They have a great role to play in implementing compliance requirements. There are over 100 sensitive information types in Microsoft 365 Compliance Center. Credit card numbers, bank account numbers, and other confidential numbers are examples of sensitive information types. To manage specific content in your organization from guest access, you can define and use custom sensitive information types.
6. Set Up Sessions Time Out for Guest Users
If you can make your guest users authenticate their access to your files and folders regularly, it assures a safe environment for Microsoft 365 guest sharing to a great extent. Session Timeout for guest users can assure that if anyone of your user's device is not handled securely. By configuring a session timeout conditional access policy, you can utilize this method.
7. Secure Highly Sensitive Files by Creating A DLP Policy
If you have highly sensitive data and wish to secure it from unwanted guests sharing, you can make use of Data Loss Prevention. DLP acts and secures a file by checking the file's sensitivity label. It will also remove guest access to important files effectively.
8. Generate an Auto-Labeling Policy
The auto-labeling policy is the next way to secure your guest sharing environment in Microsoft 365. This is most effective if you are already utilizing sensitivity labels in your organization. In that case, you can easily automate applying labels to files that contain classified sensitive information types.
Using these ways, you can secure guest sharing in Microsoft 365. Hope this blog post gave you enough information about secure Microsoft 365 sharing. Check out our blog post on '5 best practices to share files and folders with unauthenticated users' if you wish to gain some more info regarding the topic.
Have a good day.
Book a
Live demo
Schedule a live demo of Dock 365's Contract Management Software now.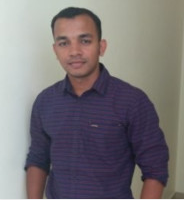 Alex Joseph is a Digital Marketing Strategist with explicit knowledge in Content Marketing and Microsoft Technologies. A writer by day, Alex is a night owl and a DIYer. Alex's theory is to make businesses achieve success with modern solutions and smart exploitation of resources.