SharePoint Lists and Libraries are exceptional when it comes to storing and organizing documents, files, and information. Businesses around the world are utilizing these Microsoft Solutions to make Document Management and Information handling easy and efficient. It is their ability to handle a large number of documents and data that makes these platforms ideal for even the biggest companies in the world. Even though Lists and Libraries are designed to perfectly handle a large number of files and data, you need to configure their settings optimistically to get the best results. In this blog post, we will tell you about few crucial things to know when you are working with large lists and libraries in SharePoint.
In a SharePoint List or Library, you can save up to 30 million items. SharePoint list capacity is exceptional when compared to other solutions. This is huge and even the largest companies in the world can thus make the most of these solutions for managing the huge number of documents and data they want to store and organize. Large lists are like other lists when they are applied with filtered views. If your list view displays over 5000 items, it will show a list view threshold error. We will give you more information about this threshold later in this blog post. It is good to keep a good awareness about SharePoint list limits in all cases.
What Difference Modern Experience Brings
Users in Microsoft 365 environment sometimes become confused about whether to go with the Modern or Classic experience. SharePoint Modern and classic created confusion for many users for a long time. As the modern experience improved and become more amazing, users started using it consistently.
In the case of SharePoint Lists, the modern experience is recommended by Microsoft, as it works best for lists that show a large number of items. As the modern experience can clear many issues that might be on the Classic experience, it is recommended to use the modern experience whenever possible. Easier navigation, fast processing, and easy implementation of common tasks are some of the highlights of the modern list experience. You can change the list experience of a list of libraries from its advanced settings.
Why you Need to Add Indexes
To sort or filter a large list based on a column, you will need to add an index first. Without an index, the list might show error messages instead of the results you want. As it is very important to assure smooth retrieval and processing of list items, it will be better if you are adding indexes right away. You can add indexes by going to Settings > List settings > Indexed columns.
In some situations, the indexes are created automatically too. When you are sorting in the modern experience, indexes will be created automatically. This happens only if the list of the library consists of less than 20,000 items. Indexes are also generated automatically when saved views have columns used for sorting/filtering. A good understanding about SharePoint list capacity helps you to take the right steps for handling large lists and libraries.
What is List View Threshold Error
List view threshold error shows when a user opens a list and more than 5000 items are returned to the list view. This is not an error or issue, but it is a threshold in SharePoint to assure the best experience for users. Keep this threshold in mind when you are setting up list views in SharePoint. SharePoint admins and auditors have a threshold of 20,000 items, whereas other users have a lower threshold. Keep this in mind when you are configuring the views.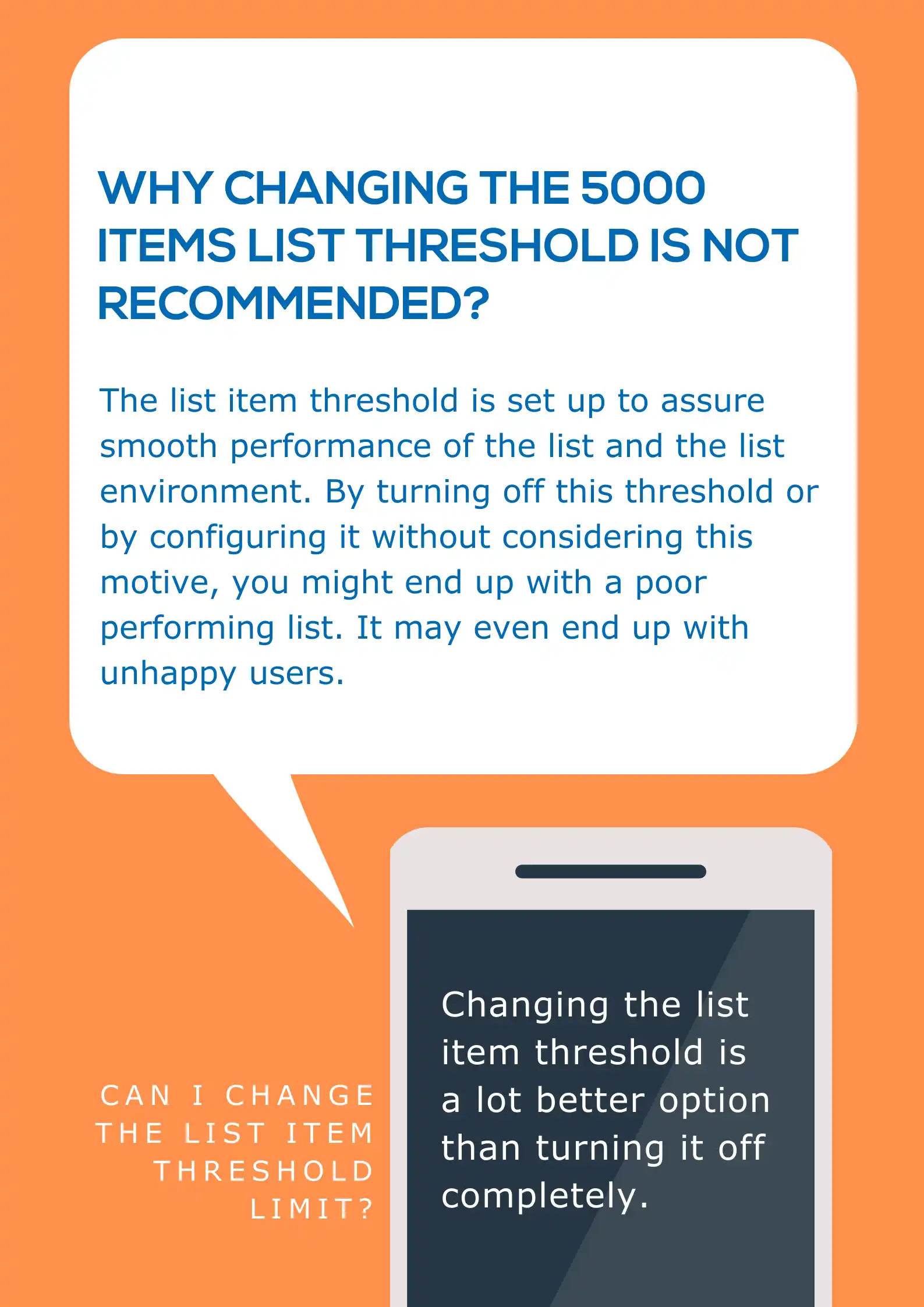 How Editing the List View Sort Issues
If you are seeing an error while managing a large list, you can sort the issues by editing the list view. All of these issues are directly or indirectly related to the SharePoint list capacity. You can make four major changes to get this right and rectify all errors quickly.
Four Changes to Solve List View Threshold Errors Completely
The first step is to remove sorting for the list view.
The second step is to remove grouping in the edit view.
There are two more edits you can make to the list view.
In the Totals section, for all columns sect None.
In the Columns section, clear all but one column for display.
This information and steps will let you avoid any kind of errors that might occur while working with large lists and libraries in SharePoint. Consider SharePoint List limits in each case and make the most of the solutions. Make a deep understanding of these steps and get excellent results from Lists.
Book a
Live demo
Schedule a live demo of Dock 365's Contract Management Software now.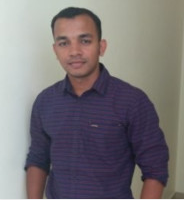 Alex Joseph is a Digital Marketing Strategist with explicit knowledge in Content Marketing and Microsoft Technologies. A writer by day, Alex is a night owl and a DIYer. Alex's theory is to make businesses achieve success with modern solutions and smart exploitation of resources.