Customer experience (CX) is a subject that is continuously changing as the customer journey changes and the way we do business evolves. So improving your practices should be a point of emphasis from fiscal year to year especially with emerging technologies. In this article, we're going to go over sure-fire ways to improve your CX that are timeless.
Study Leaders
There is no reason to try and reinvent the wheel, look to organizations that are leading the way in CX practices, these companies have invested capital into developing processes let their groundwork clear the way for you to make headway in this area. If you find a leader that isn't in your industry and you can apply some of their practices to your CX program reach out to them and ask for advice or point you to the resources that helped them.

Evaluate and Reevaluate
When you first established customer experience initiatives you mapped your customer journey from end to end and developed processes to gather feedback from customers, but when is the last time you reevaluated these protocols, maybe the optimal points of contact to feedback have changed, perhaps the format of how your gathering data is no longer the best. The necessary changes could be as simple as changing question-wording or format type and can include even new data sources. You didn't have at your disposal previously.

Humanize Your CX
It can be enticing to only look at a company's efforts through technologies and processes, but those are just conduits for the ultimate objective, people. Organization success is linked between engaged employees and happy customers, so it's important to put the needs of these groups first. To do this, you must act with purpose, create positive memories and create an empathetic culture.
Create a Holistic View of Your Customer Experience data
Another way to improve this is creating a holistic view of your Customer Experience data. Collecting data from all potential sources such online, smartphone/SMS, mail, and CRM transnational data. Processing this data to create reports and insights and integrating it into a platform that all users have access to it will allow users to accurately take action on the Voice of the Customer. Dock 365 provides this stage for you data to be shared securely and encourages collaboration powered by Office 365 and SharePoint

These time-tested methods will help your organization stay ahead of the curve with the Customer experience and continuously provide you with the insights you need to grow and develop your business.
Get to know more about Dock 365 Intranet Portal
Dock 365 SharePoint Intranet Portal takes these capabilities a little further with a clean interface and enhanced features. Powered by Microsoft SharePoint and Office 365, Dock assures best changes to your business in terms of productivity and collaboration.
Book a
Live demo
Schedule a live demo of Dock 365's Contract Management Software now.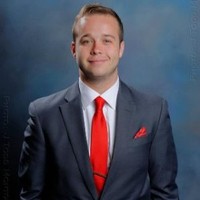 Edwin is a Marketing Content Developer and Strategist, who has 3 years of experience in creating and curating content for Brands form the US in many industries. He is an avid sports fan, movie buff, and trivia aficionado.