Businesses need to coordinate and organize a lot of activities and processes daily. For easy processing and tracking each process or activity will be broken down into tasks and it will be assigned to the right person. Tasks are thus a very significant part of getting work done in an organization. By keeping a proper track of tasks, you will have a clear idea of what needs to be done now and what you need to do next. It is difficult to track tasks if you have organized them in multiple locations. Switching between different platforms to keep track of all these tasks is a real pain. It slows down the entire system for sure. This is where Tasks in Microsoft Teams is going to be a great feature. In this blog, we will tell you how to manage tasks app in Microsoft Teams once it's available.
Everything You Should Know About Tasks in Microsoft Teams
Tasks are introduced to Microsoft Teams as an app and it showcases both Planner and To Do tasks. It can be added as a tab to individual channels in Teams too. In short, the Tasks app in Team integrates the individual tasks from the Microsoft To Do and team tasks from Planner. Tasks will be made available for Desktop, Mobile, and Web versions of Microsoft Teams. Initially, the app name will be shown as Planner, and gradually it will change to Tasks by Planner and To Do, and finally Tasks.
There are also advanced management capabilities for the Tasks app that allows streamlining task management for Firstline workers. The ability to publish, track, and target tasks make it more practical. By enabling the Tasks app on your desktop client, you are making it available for the web and mobile versions of the Teams platform too. By going to the My Tasks section, you can view individual tasks, whereas the Shared plans section shows the tasks your team is working on currently.
Factors you need to note:
When it comes to individual tasks, tasks lists that you create in the Tasks app will appear on the To Do Clients too, and tasks lists you create on To Do will show under the My Tasks section in the Tasks app.
The tasks tabs you are adding in any channel in Teams will appear in Planner clients. Even if you create a plan in Planner, to see that in the Tasks app or Planner app you need to add it as a tab in any channel.
How to Set Up Tasks
By default, the Tasks app is enabled in Microsoft Teams. You can turn it on or off from the Manage Apps page in Microsoft Teams Admin Center. Here are the steps:
Go to the Microsoft Teams admin center.
From the left navigation, choose Teams apps and click on Manage apps.
From the list of apps, search for the Tasks app.
Select the Tasks app and choose Block or Allow option to turn off or turn on the Tasks app for your organization.
You can also enable or disable specific users from using the tasks app. To make use of the option, the Tasks app need to be enabled, and then set up a custom app permission policy for specific users.
How to Configure App Setup Policy for Tasks
The app setup policy helps you to highlight the apps that are most important for your organization. The apps that are highlighted using the policy will be pinned to the app bar. This allows the users to access these apps quickly, both in desktop and mobile clients. To get this done, you need to edit the global app setup policy or create a custom one.
How Task Publishing Works in An Organization
With the task publishing facility, your organization can send a custom set of tasks to different teams. This feature can be used to introduce and assign a work plan for your team in a different location, within your organization.
Like all other Microsoft Teams features, Tasks will surely get a lot of improvements in the coming months. Stay tuned for the latest updates here.
Book a
Live demo
Schedule a live demo of Dock 365's Contract Management Software now.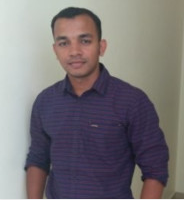 Alex Joseph is a Digital Marketing Strategist with explicit knowledge in Content Marketing and Microsoft Technologies. A writer by day, Alex is a night owl and a DIYer. Alex's theory is to make businesses achieve success with modern solutions and smart exploitation of resources.