Businesses and organizations around the world are getting smarter and future-ready with Microsoft Solutions. Advanced collaboration, communication, and data management capabilities are highlights of Microsoft solutions. The University of Otago in New Zealand recently exploited these possibilities to enrich their student experiences and engagement systems. Your business can also make use of these possibilities if you have a Microsoft Office 365 subscription. For every organization, it is challenging to collaborate or engage with external guests. Both Microsoft SharePoint and Teams are platforms that come with outstanding external guest managing capabilities. Let us see how to manage Microsoft Teams External Guest Access and SharePoint Guest Access with good control.
How to Enable Guest Users in Microsoft Office 365
Here is how you can enable a user from outside your Office 365 organization to collaborate and engage seamlessly. Guest users are valuable assets for all businesses. There could be clients, customers, vendors, and partners in this guest users list.
To confirm that sharing is enabled for the tenant.
Sign in to your Office 365 Account.
Click on the All Apps icon from the left side bottom and choose Admin.

You will be taken to the Office 365 Admin Center.
Choose Settings and select Org settings.

From Security & Privacy tab, choose Sharing.

Enable the option Let users add new guests to the organization.

Click Save.
To confirm that your Office 365 groups are allowing users to add external guest users:
Go to Office 365 Admin Center and choose Settings – Org settings.
Select Office 365 Groups from the Services

Enable the 'Let group owners add people outside your organization to Microsoft 365 Groups as guests' option.

Consider turning on the option 'Let guest group members access group content'.
Click
To confirm that guest sharing is turned on in SharePoint Admin Center:
Go to SharePoint Admin Center.
Click on Policies in the left bar and choose Sharing.

Choose appropriate settings in the 'Content can shared with:' section.

Click on more external sharing settings to configure more options.

The above options let you configure SharePoint external sharing well.
How to Enable Guest Access to Microsoft Teams
The guest access to your Microsoft Teams platform will be turned on by default. If you want to set up a specific configuration to manage guest access, you can get it done from the Microsoft Teams admin center. To get Microsoft Teams External Guest Access right, follow these steps.
Visit Microsoft Teams admin center.
Choose Org-wide settings and pick Guest access.
Turn on/off by choosing the appropriate option straight to Allow guest access in Microsoft Teams.
You will see a long list of features under the Meeting, Calling, and Messaging

Set on or off options for each feature to configure what you wish to allow for your external guest users.
How Office 365 Groups and SharePoint Permission Groups Differ in Sharing and Permissions
The guest access options you have set up reflect or work differently for both SharePoint and Office 365 Groups. Office 365 Groups have two permission settings. Owner and member are those two settings. The owner will have full control of the groups and will be the Site Collection Administrator of the backend SharePoint Site. Member will have the right to edit permission to the group and the backend SharePoint site.
SharePoint Permission Groups have more detailed permission characteristics compared to the Office 365 Groups. It consists of 3 permission settings: Site collection administrator, Site owner, Site members, and Site Visitors. Site collection administrators will have total control over the SharePoint site and the site collection settings. Site owners will have site owner permission, but they cannot control certain features in the site collection. Site members will have the privilege to edit site permissions and they can edit the lists too. Site visitors is the permission settings with the least permissions. They will only have read-only permissions to a site.
Differences Between SharePoint and Teams When in Use
There are some significant differences in the way guests can be identified or engage in both SharePoint and Teams. To identify guest users, you need to check their email addresses in the SharePoint platform. When in Teams, it is a lot easier as all guests will have (Guest) affixed along with their username. In the Microsoft Teams platform, an external guest user cannot be assigned as a Team owner. Whereas in SharePoint, a guest user can be promoted as a Site owner. Keep these things in mind before you add a guest to Microsoft Teams platform.
It is when you configure both SharePoint and Teams settings ideally, things work the way you want. Hope you got a basic idea about how to manage Microsoft Teams external guest access and SharePoint guest access now. We will explain some scenarios to show you how things work on both platforms, in our next blog. Have a good day and stay tuned.
Book a
Live demo
Schedule a live demo of Dock 365's Contract Management Software now.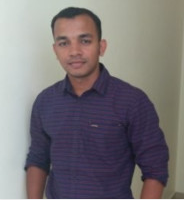 Alex Joseph is a Digital Marketing Strategist with explicit knowledge in Content Marketing and Microsoft Technologies. A writer by day, Alex is a night owl and a DIYer. Alex's theory is to make businesses achieve success with modern solutions and smart exploitation of resources.