Ever since the pandemic, work culture and modes have changed. However, some basic business elements have slightly shifted or remain unchanged. For example, the way your team communicates, processes data, and collaborates with others is critical. Organizing work based on priority, available data, and requirements is also significant.
Microsoft 365 and its Collaborative Work Management Apps are very effective in helping businesses achieve this with ease. In this blog, we discuss how to organize your business's day-to-day work tasks using Microsoft's Collaborative Work Management Apps.
Today, many businesses are spending more time managing the work than actually working. Finding required data and collaborating with others takes a substantial amount time. The solution? Implement a productivity platform that also offers numerous excellent collaboration and communication features. Microsoft 365 is the perfect solution because it is equipped with several apps and capabilities.
Collaborative Work Management in Microsoft 365
As most businesses have transitioned to remote or hybrid work modes, the amount of information requiring processing has increased. A work management platform like Microsoft 365 makes managing work incredibly easy, smooth, and sound.
The main objective of Collaborative Work Management in Microsoft 365 is to save time and maximize output. The core of this process is a set of efficient and purpose-driven apps. These apps work and collaborate with the aim of increasing time-efficiency for your team.
How to Organize and Track your Work
Without the help of a smart productivity platform, project tasks can easily accumulate and become overwhelming. For any project, it is essential to organize all data, documents, tasks, and people in the best way possible. Microsoft 365 Collaborative Work Management does exactly that, and Microsoft Teams can be considered the starting point for all these events.
Microsoft Teams works as the base of the Collaborative Work Management in Microsoft 365 because it connects all activities and apps seamlessly. You can create separate channels for each project and all connect your apps as channel tabs.
The Role of Collaborative Work Management Apps
Collaborative Work Management apps work together to help you collect, store, and process data. Usually, information is saved in Word documents, Excel files, and electronic Notepads. Collaborative Work Management apps in Office 365 ensure that data is placed correctly. Additionally, these apps trigger notifications that prompt users to take specific actions. These apps play a major role in task prioritization. Apps including Planner, Lists, Tasks in Teams, and To Do help track and organize work effectively.
Planner: Planner makes creating and managing team tasks easy. By creating, assigning, and tracking tasks within your team, you increase productivity and efficiency -- making it much easier to manage events and campaigns.
To Do: To Do helps with creating and maintaining individual task lists. The To Do app can be integrated with Planner, allowing you to oversee all assigned tasks and individual tasks in the same place.
Lists: Lists organizes and tracks ongoing processes with a high level of detail. You can maintain Lists individually, or share them with your team.
Tasks: The Tasks app in Teams is the perfect choice if you wish to see all your tasks in a single click. Tasks showcases both your individual To Do tasks and Planner team tasks in one window.
Why Collaborative Work Management Apps are Effective
Collaborative Work Management apps provide your organization with total control over entire workflows. These apps do just this by giving you a proper structure and overview of all work in your organization. Setting notifications to avoid missing deadlines and prioritizing tasks to utilize resources properly will lead to more productivity and increased results.
How to Get Started
Implementing Microsoft 365's Collaborative Work Management apps will lead to significant changes in the way work is managed and processed in your organization. Handling every activity and preparing for initiatives and campaigns will become seamless, where you can execute and track all ongoing efforts effortlessly. Apart from assigning tasks through Chats, you can start assigning tasks to your team members through Planner. The To Do app will replace your old sticky notes, and utilizing Lists rather than spreadsheets with help you in handling data more intelligently.
With everything in place, you will discover that work management and processing in your organization is far more efficient. Save time and resources while reducing needless chaos. Switch to a smarter work productivity tool today and start experiencing the innovation.
Book a
Live demo
Schedule a live demo of Dock 365's Contract Management Software now.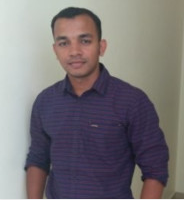 Alex Joseph is a Digital Marketing Strategist with explicit knowledge in Content Marketing and Microsoft Technologies. A writer by day, Alex is a night owl and a DIYer. Alex's theory is to make businesses achieve success with modern solutions and smart exploitation of resources.