As many people are aware, the coronavirus outbreak has left many companies reeling. All across the country, teams that have never worked remotely before are struggling to adapt to working from home. More than that, sales teams that have been used to operating face to face are having to pivot into a digital sales model on a short notice. With the business landscape filled with so much uncertainty, sales teams are left wondering if they'll be able to meet their quotas. This is especially the case for B2B sales. With the economy in the state that it's in, many companies seem hesitant to invest in new solutions and technologies. It is essential to keep customer relationships active and healthy even during this time, that's most companies employ the services of an automated CRM.
While this is a major concern for B2B sales, this isn't an insurmountable hurdle. It is still possible to maintain B2B sales throughout the coronavirus outbreak. Let's take a look at several tips that you can use to make that happen.
Don't Panic
With everything seeming as grim as it does, it can be easy to feel panicked right now. However, that's one of the worst things you can do. Time you spend worrying and panicking could be spent researching and preparing for the coming months. In the short term, you need to try to keep operations as normal as possible. Take a deep breath and focus on ways that you can reduce stress. Keep on prospecting and keep on selling. Yes, you're going to seen an increase in stalled deals in your pipeline, but that doesn't mean you should stop your sales efforts altogether. You miss every shot you don't take, and you lose every lead you don't keep warm. As for the long term, you need to focus on smoothly shifting your team to remote work and researching potential solutions and ideas you can use to adapt to the coronavirus outbreak. Developing a plan now can save you plenty of pain in the future. The way you do that is highly dependent on your organization and what you sell, but whatever do you do, start it now.
Find and Use the Right Tools
You need to make sure that you're using the right tools for the job. This includes finding tools for effectively facilitating remote work and digitally managing customer relationships using CRM solutions. Choosing to adopt these tools and how you transition to using them can make or break your B2B sales team. No one is quite sure how long this is going to last. However, even conservative estimates report that this is going to be our new "normal" for quite some time. Invest in digital tools that can help your company maintain B2B sales. What tools you use depend on your products, your team, your approach, and what outcomes you're aiming for. Once you find the right tool, make sure that everyone is proficient in its use. If each team member isn't able to use the tool to its fullest potential, you've wasted money. One way to make sure that everyone is to create training videos and host them in something like a learning management system so that team members can refer back to them as needed.
Communicate Often
With everyone working from home, some sales teams may find it difficult to stay connected and engaged with one another. It's important that you don't let engagement slip. You need to be on the lookout for ways that you can keep everyone engaged and collaborative. The best way to do that is to stay in constant contact with each other. Use tools like Microsoft Teams and Zoom to chat, call, or video call as often as possible. Microsoft Teams in particular offers a ton of options for getting the most out of your online meetings. Additionally, you need to constantly be communicating with prospects and clients. Suddenly going dark on them can irreparably damage your relationship with them. Be transparent about what's going on and make sure to assure them that you're going to be able to deliver the solutions they've come to expect from you. Keep them in the loop; while you may not make a sale now, this is a great time to build your relationship with them and foster long-term loyalty.
Reorient Your Solutions
Right now, you're probably encountering a lot coronavirus centered sales objections. As we said earlier, this is to be expected. In fact, you might be thinking there isn't much you can do about that. However, you'd be wrong to think that. One immediate thing you can do is reorient your pitch. Remember, sales isn't about selling a product; sales is about providing a solution. This is especially the case for B2B sales. Modify your pitch to focus on ways that your product can help a company weather the coronavirus outbreak. What problem is coronavirus causing your prospect that your solution can solve? Something as simple as that can open a door when they might have otherwise rejected your more generic pitch. Additionally, spend more time listening to a prospect than you do making your pitch. This is the best way to find out how you can cater to their needs. Once you figure out how your product can help, you can better orient your approach and increase your chances of making a sale.
Focus on Retention
With the coronavirus outbreak causing B2B buyers to become more cautious, one of the best things you can do is take care of your existing customers. Now, more than ever, customer loyalty is going to be what makes or breaks your B2B sales outcomes. One of the easiest ways to do this is to shoot all of your current clients a "Just checking in" email. Something as simple as that is a great way to let them know you care. You need to communicate your support and let them know that you're empathetic toward their needs. Your customers will appreciate the support and attention that you offer. At the end of the day, you need to focus on ways of showing your clients that your solution is a necessary expense during the coronavirus outbreak. Even if you can make sales during the outbreak, it won't matter if you're not able to keep the ones you already have.
Conclusion
It's okay to be worried about the future. The coronavirus outbreak has completely broken any semblance of normal we once had. The coming months are going to be difficult for B2B sales. However, you need to stay focused and look for ways that you can maintain sales during this time. By using the above tips, you can at least create a foundation for a long term coronavirus survival plan. It would also be a smart decision to invest in a CRM system and make your sales process automated at this time. You can make it through this, you just have to be smart, prepared, and adaptable.
Book a
Live demo
Schedule a live demo of Dock 365's Contract Management Software now.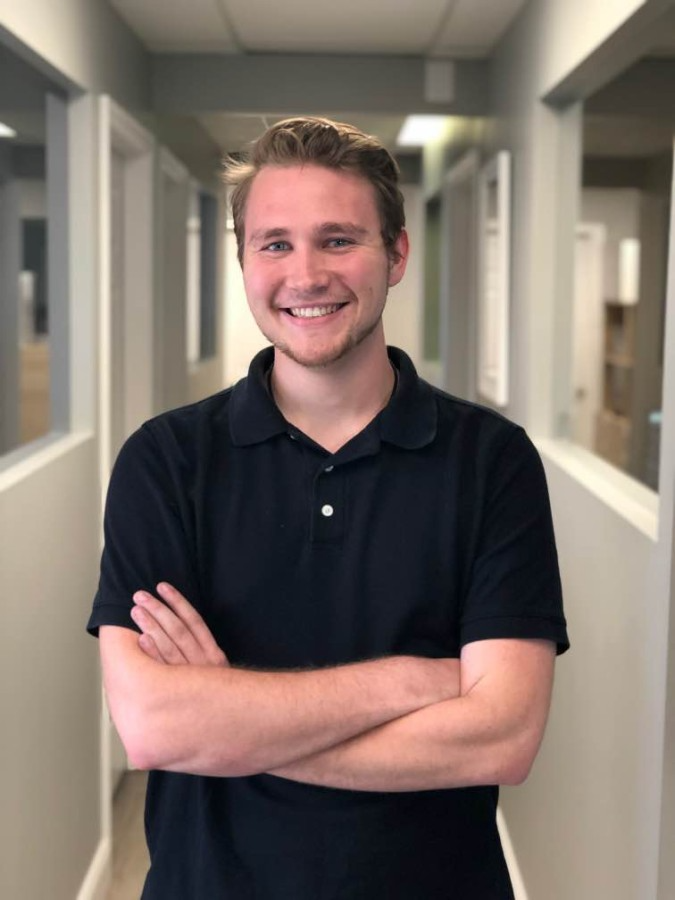 Quentin Russell is a Content Specialist with knowledge of Content Marketing and Social Media Marketing.