Do you often come across PowerApps links and tiles while working in your Office 365 environment? Did you try it for 5 minutes and couldn't really figure out what it is? In this post, let's get started with PowerApps and we will go over how you can create PowerApp for a SharePoint List!
Understanding PowerApps
Give your business a competitive edge by building custom business apps with Microsoft PowerApps. Using the software both non-technical users and developers can build, manage and share business apps on iOS, Android and Windows devices without any prior knowledge of app development or custom coding. Rolled out in 2015, the no-code tool empowers users to build the functionality they have always wanted without spending huge on developers.
PowerApps and Office 365
Being part of the Office 365 suite, PowerApps can be easily integrated with other Office 365 Apps and MS Dynamics Solutions. It can be easily connected to any SharePoint list or library.
How to create PowerApps?
PowerApps can be created using PowerApps Studio, which can be accessed via Web (web.powerapps.com) or installed in your PC.
Why go PowerApps?
Build new business capabilities via apps, without any coding skills.

Intuitive visual design, drag-and-drop functionality ensures hassle-free app building

Innovate faster with point-and-click approach in app design

Choose from a wide spectrum of templates or a blank canvas to kickstart your app building

Use Excel-like expressions to add logic

You can not only create apps quickly but also share them with your team or organization seamlessly irrespective of the device size or type

The platform comes with natively built pro-developer extensibility

Easily enhance app capabilities using Azure functions
Creating a PowerApp for a list in SharePoint Online
Navigate and choose the list where you want to create the PowerApp

To view all the contents of your SharePoint site, click the Settings icon in the upper right corner of your web browser and then click Site Contents

All the contents of your SharePoint site including the lists will be displayed. Click on the desired list

Click the PowerAppsdrop-down provided at the top of the list and then click Create an app as shown in the image below.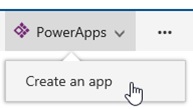 In the right-hand pane, you must provide a name for the new app and then click Create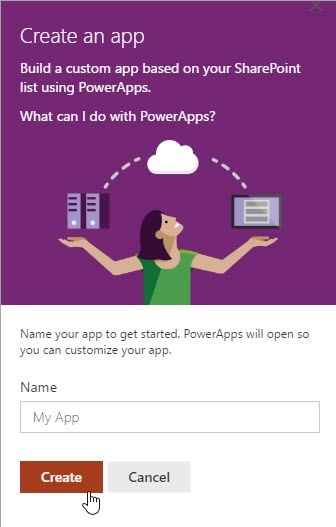 As depicted in image 1 below:
Your browser will refresh and redirect to the App interface

The extremely powerful authoring environment of PowerApps already sets up few app screens for you

You will see a browse screen, which displays all the items in your list

Add more items to the list using the add screen

Use edit screen to edit items in the list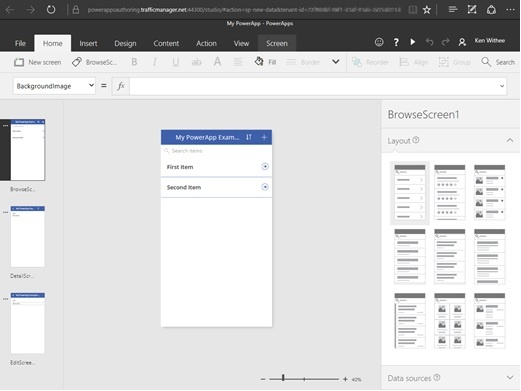 Image 1
Build the PowerApp as per your requirements and choice

Click on the play button, to see a preview of your app

While you see a preview of your app, by default you can add new items and view existing items

Once you are done with your PowerApp, click File à click

Sav

e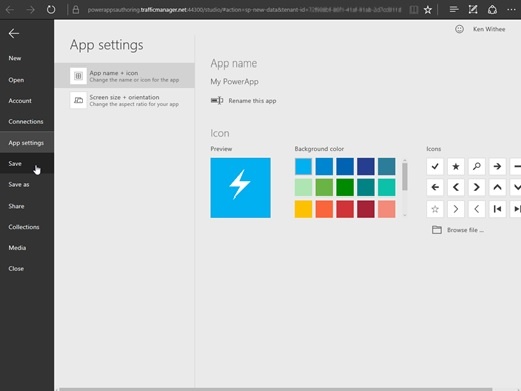 Viola! Your new PowerApp is ready and shows up on your PowerApps dashboard

You can now start using your PowerApp and work with your SharePoint list from your phone.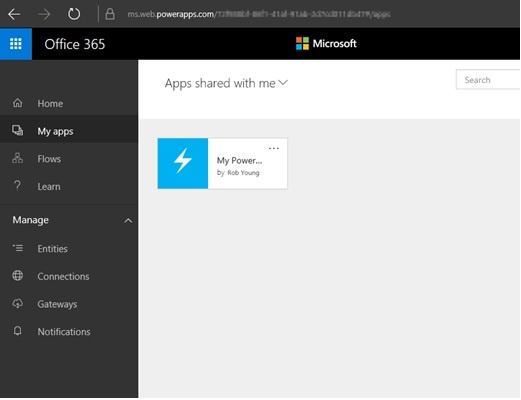 As business needs continue to grow, the demand for custom applications and functionality will become inevitable. PowerApps is here to stay!

If you would like more information on PowerApps or how our platform can integrate with your team's current Office 365 workflow, please click the link below to schedule a Free Demo with one of our experts! ==>


Book a
Live demo
Schedule a live demo of Dock 365's Contract Management Software now.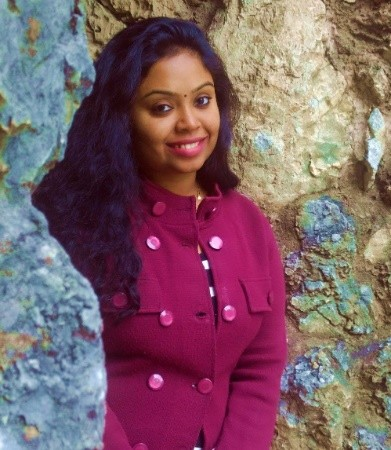 She comes with 4 years of experience in content management and have worked with brands from the US and UK. An enthusiastic content crafter, she loves travelling and learning about new Microsoft Technologies.