Microsoft SharePoint is an amazing platform for sharing, showcasing, and storing content. Along with advanced content management features and facilities, Microsoft also offers an impressive list of options to make your experience handling content smoother. One of those is SharePoint page recommendations. In this blog post, we will be talking about SharePoint page recommendations.
SharePoint News Posts and Pages can be utilized to spread news and information within your organization easily. However, it is not easy to showcase all news and pages in one window. To help users reach those news posts and pages relevant to them, Microsoft added SharePoint Page Recommendations. This helps ensure that a person can discover news content and pages easily. SharePoint Page Recommendations show up in a box named "You may also be interested in". Let us tell you about these SharePoint Features in detail.
Benefits of SharePoint Page Recommendations
Make the most of the SharePoint news and page features. The best benefit SharePoint Page Recommendation facility offers is easy access to significant content and information. Moreover, SharePoint makes it easier to intelligently showcase content and news posts to ideal people. For example, content of value to the sales team is different content than what is available to the human capital management department. Displaying all posts and content in front of every employee, regardless of their job role, does not make sense. It brings more value and sense when you can recommend the right content to people who might be interested or connected to it. That is what the SharePoint Content Management feature does.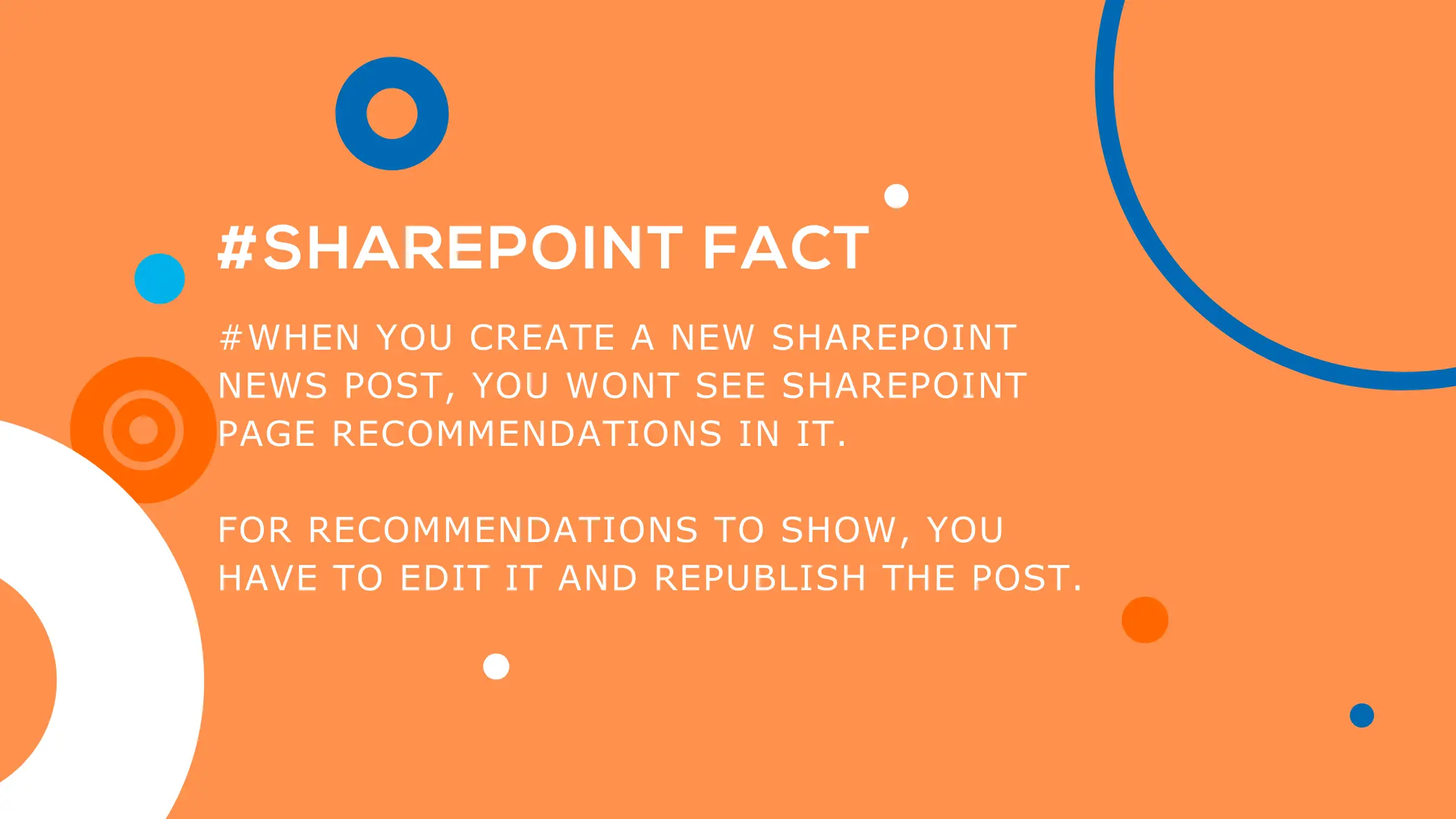 How these Recommendations are Determined
These recommendations will be generated and displayed by default on all SharePoint Modern Pages that are newly created. It is important to know how these recommendations are determined for each user to make the most of these SharePoint Features.
Page recommendations are generated based on the following factors:
Popular pages and news posts among your colleagues.
What users are commonly choosing to read next.
Posts and content that are popular on your sites.
Even if all the above criteria is met, you should have access to those posts and pages to get them as recommendations.
Steps to Disable SharePoint Page Recommendations
Site owners can disable the SharePoint Page Recommendations. You can do that in site level as well as page level. There are multiple ways to disable SharePoint page recommendations. The first way is to hide individual recommendations. You can also turn off these SharePoint Content Management options if you are a page author. Ensure that you take the right step while creating a SharePoint page. Site owners can also disable these SharePoint features at the site level if needed. However, it is not possible to turn off recommendations for an entire tenant.
Disabling SharePoint recommendations for all pages on a site is a comparatively better option if a situation demands it. Here are the steps to get that done:
Go to the preferred SharePoint Site.
Click on the site settings icon at the top.
Choose Site information and select View all site settings.
From Site actions section, click on Manage site features.
Look for SharePoint recommendations.
Select Deactivate.
Lesser-Known Facts about SharePoint Page Recommendations
As you might know, there are numerous SharePoint Online features made available that can enhance the user experience dramatically. However, as in the case of SharePoint content types and SharePoint content management features, there are many options. In most cases, users will only know these facts when a news post is not visible in page recommendations.
Apart from the reason that the site owner might have disabled this feature, there are many more you should know. Another common reason why you do not see recommendations is that, the page might be created before the launch of these SharePoint online features. To solve this, you just need to edit the page and publish it back. These recommendations will not show on site home pages too. One quick way to show page recommendations on your site home page is to convert a different page with recommendations as a home page.
Save time and money by making the most of these SharePoint Online features to increase your SharePoint platform potential. Try these features and stay productive.
Book a
Live demo
Schedule a live demo of Dock 365's Contract Management Software now.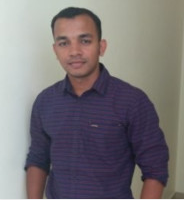 Alex Joseph is a Digital Marketing Strategist with explicit knowledge in Content Marketing and Microsoft Technologies. A writer by day, Alex is a night owl and a DIYer. Alex's theory is to make businesses achieve success with modern solutions and smart exploitation of resources.