Businesses and organizations share news and data with employees in several different ways. Today, many businesses and organizations use SharePoint communication sites to share information. Communication sites are perfect for presenting data in a visually-compelling format as well as sharing reports, announcements, news, and more with a large group of people.
Content-
What Can I Expect From A SharePoint Communication Site?
Communication sites are responsive, accessible from any device at any time. Oftentimes, there's a bit of confusion regarding the differences between a Team site and a Communication site. Team sites are for creating and collaborating on content with a group of people. Communication sites are for informing others of news, announcements, and reports within an organization or business.
SharePoint Communication Sites Are Ideal For Intranets
SharePoint communication sites can be a wonderful addition to your organization's intranet. In this scenario, your sites will likely have a larger audience, so it's essential to plan your communication sites carefully.
When preparing a site for a large audience, take the following factors into consideration:
Ensure the site compliant is with your organization's governance guidance and site design practices
If you have several types of communication sites according to department, function, processes, or topics, then consider creating a separate site for the group you are targeting
Confirm that the home site is user-friendly, as it will function as a landing page
12 Steps To Plan A SharePoint Communication Site
Consider the following factors to effectively plan a SharePoint communication site:
1. Consider your audience
Every communication site is created to communicate with an audience about a specific topic or cause. We first recommend considering who your readers are. Create a list of the tasks they commonly complete, and leverage this site as an opportunity to support them.
By considering your audience properly, you can create content and ideas that make sense to them. Consider expected results from the site and how you might measure these results. If your audience speaks more than one language, then we suggest creating a multilingual communication site.
2. Plan the site's content and pages
Take a strategic, careful approach to your content planning. With a variety of elements including pages, lists, and document libraries, ensure that users can easily retrieve what they'd likely search for. A good rule of thumb is to have more pages than documents because pages are an easier format to access and view data. We recommend building your home page at the end because it'll be easier to configure site navigation.
3. Plan lists and libraries
Utilize lists to display information in an organized format. You also might offer site visitors the opportunity to contribute to the page through lists by using the Lists web part. Document libraries are perfect for storing various documents and files.
4.
Decide how to organize pages
In addition to planning site content, it's necessary to plan the organization of the pages. In a page, you can add columns and develop page properties to increase the organization of the page, for example.
5. Consider governance and accessibility guidelines
Prior to finalizing your SharePoint communication site's design, images, videos, and accessibility, you must ensure that the site is adherent to your organization's governance and accessibility standards.
6. Additional tips for a helpful SharePoint communication site
Here are a few tips to make your pages a bit more helpful for users:
Use the Audience Targeting facility to show relevant content to a select group of users
Only display high-priority content first, then disclose more info if the user prefers
Understand that users are on the site to accomplish a task or objective, so be weary of giving them information overload with unnecessary content
Create categories that make it easy to discover content
Use in-built heading styles to separate text sections
Present content in your pages as small sections
7.
Ensure that main ideas are clear
It's never a good idea to overwhelm your readers with too much content. We recommend ensuring that your readers are able to visually "scan" your page and easily attain its main idea by taking a quick glance. To do so, we recommend writing about only one topic within each paragraph, with your first sentence summarizing what the remainder off the paragraph will discuss.
Bullet points and lists are also visually appealing, making it easier to consume your ideas and content. In addition, we recommend using concise language rather than using long sentences. We also suggest that you avoid underlining words and phrases that are not hyperlinks. It's also important to note that including long URLs in a sentence is considered a bad practice, so instead, hyperlink select words and phrases. Lastly, we recommend using images and web parts to increase engagement.
8.
Create a user-friendly homepage
The home page of your SharePoint Communication site should be designed to appropriately guide users and create a great user experience. It should serve as a navigation page that provides a glimpse of what other pages (or the site) have to offer. It's essential to ensure your users are able to easily access your site's content by having the proper links available.
We recommending placing links on your homepage to the most frequently accessed content and pages by using the Quick Links web part and Hero web part. It's also a good practice to include the site owner's information at the bottom of the page, and the People web part can support you in doing so. Now users can easily locate the site owner's information if they have any questions or queries.
The News web part can assist you in showcasing your organization's news and announcements to users. We recommend allowing users to follow the site so they can view your content in a timely manner.
9. Develop engaging content
Here's some tips to creating content that are sure to catch the attention of your readers:
Ensure your content is properly formatted to increase visual appeal and page aesthetics
Include numbers in headlines
Write in present tense
Use your content as an opportunity to make a promise to your readers, and then deliver
Create lists using words such as "reasons," "ideas," "facts," and "tricks" to capture attention
For additional tips and techniques to create engaging news posts and content .
10.
Use the News web part wisely
Motivating users to accomplish a task or activity can be difficult. However, with the News web part, you can describe why, how, what, when, and where a specific task or activity is to be completed. We suggest reducing the use of expressions and idioms in news post titles, as non-native English speakers might find it meaningless.
11.
Organize site navigation appropriately
Proper site navigation is the most important part of a successful SharePoint Communication Site. Ideal site navigation consists of a clear picture of what is available within the site and how to access specific categories with a single click. Well-structured navigation supports your team in troubleshooting problems, decision-making, and in locating information faster – all resulting in increased productivity, collaboration, and communication.
We recommend ensuring that the main site content is placed at the top of the page with your homepage to ensure the best site navigation experience for your users.
12.
Configure site permissions
By default, SharePoint site permissions are managed by three SharePoint groups. The majority of communication site users are readers, so members are considered authors. Visitor group members will have "read-only" permissions, whereas site owners will have full permissions. Owners can assign permissions to members, and members can edit content with content editing permissions. It is recommended to have two site owners per SharePoint site in addition to a Site Administrator.
The next time you create a Communication Site, recommend taking these six tips into consideration so you can create a brilliantly designed site that perfectly accomplishes its objectives.
Book a
Live demo
Schedule a live demo of Dock 365's Contract Management Software now.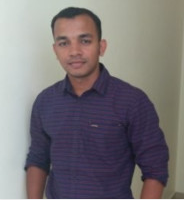 Alex Joseph is a Digital Marketing Strategist with explicit knowledge in Content Marketing and Microsoft Technologies. A writer by day, Alex is a night owl and a DIYer. Alex's theory is to make businesses achieve success with modern solutions and smart exploitation of resources.