Security Issues, Breaches, Data loss, and other threats are now a common thing among people working from home. In this era, when most businesses are encouraging remote working options, setting up secure cloud storage and collaboration environment is critical. Microsoft 365 solutions are fantastic in making this secure online work platform a reality. Security Teams are an integral part of enterprises today and that shows how important is internet or cloud security aspects for modern businesses. Work from home tech support is very important these days. In this blog post, we are going to enlighten you about the 12 ways your security team can make work from home secure.
Content-
Especially when companies require to support their remote teams or the new work from home culture suddenly, having a primary understanding of the top tasks they need to perform is essential. This makes your work from home tech support effective. As Microsoft 365 comes with a bunch of solid security capabilities, implementing them in the best ways possible is very significant. It depends on the kind of Microsoft 365 subscription your business owns, which determines which among the below-listed capabilities are available to you. Let us discuss more details right away.
1. Enable MFA
The easiest and the quickest way to boost your work from home security is to enable Azure AD Multi-Factor Authentication. Make it an integral part of your work from home tech support strategy. MFA can be turned on quickly but ensure that your employees are getting support from your security team to get through this without getting stuck.
2. Threat Protection in Microsoft 365
Microsoft 365 is strengthened with a good number of protection features against threats. Anti-malware protection, Anti-spam protection, Protection against malicious URLs and files, and Anti-phishing protection are the most important ones. These features can help you support work from home scenario efficiently. According to the kind of plan you have, you will get access to these capabilities.
3. Setting Up Microsoft Defender for Identity
By configuring Microsoft Defender for identity, you can secure your cloud infrastructure and on-prem. The cloud-based security solution can detect and investigate compromised identities, malicious actions, and other advanced threats targeting your organization.
4. Setting Up Microsoft Defender for Office 365
This is a very effective tool that can safeguard your organization from malicious threats that are imposed through links, collaboration tools, and email messages. Microsoft Defender for Office 365 can make email communications and collaboration/file sharing safer, as well as avoid phishing attacks effectively. This is another important step to support work from home situation.
5. Enable Microsoft 365 defender
By turning on Microsoft 365 Defender you can get all updates from your Microsoft Defender for Office 365 and Microsoft Defender for Office 365 in one single dashboard. Turn on Microsoft Threat Protection and get all the latest updates and newly added security capabilities.
6. Set Up Conditional Access for Guests and MFA
For organizations with Microsoft 365 E3 plan, setting up MFA will give you great protection against security threats. In case your plan is Microsoft 365 E5 and you have enabled Azure Identity Protection for risk-based MFA, you might require making few adjustments to avail the protection to the guests and external users as well. Configure this option to support work from home and make your digital workplace secure.
7. Enable Intune Mobile App Protection
To protect your organization's data managed through phones and tablets, you can turn on the Microsoft Intune Mobile Application Management Protection. Make this part of your security strategy to support work from home teams exceptionally.
8. Enroll your Team's PCs into device Management
You can enroll your Team's PCs using different methods. Management requirements, device type, and ownership are a few influential factors in choosing these methods. Automatic enrolment for Windows 10 devices is the fastest method, whereas enrolling devices in Microsoft Intune is also good.
9. Prepare Your Workforce to Follow Secure Guidelines
Making your employees aware of these security measures and protection capabilities are essential to make things easy for the security team to implement these measures. Users with proper training and awareness will be cautious and smart in avoiding security issues.
10. Optimize your Network to Meet Remote Working Requirements
Your organization's corporate network infrastructure might be old so it will not be designed to handle the remote working demands of the entire workforce as of now. Most of the networks still manage to handle it for now but as the demand rise, it will result in reduced performance and productivity. Optimize the connectivity at the earliest to meet the current demands. With the above-mentioned protections and security capabilities, you can be safe as well.
11. Keep Monitoring Threats Consistently
Keep checking your organization's Microsoft Secure Score from the Microsoft 365 Security Center. You can also find alerts and status reports, which can be analysed to take necessary actions appropriately.
12. Enable Microsoft Cloud App Security
To get a better overview and control over your cloud security, you can also get started with Microsoft Cloud Security App. It gives you a detailed overview of data travel, visibility, and analytics to find and solve security threats online.
With these 12 ways, you can secure your remote work mode. These are the 12 ways your security team can make work from home secure. If you have any queries, let us know in the comments.
Have a good day.
Book a
Live demo
Schedule a live demo of Dock 365's Contract Management Software now.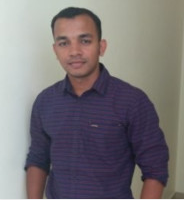 Alex Joseph is a Digital Marketing Strategist with explicit knowledge in Content Marketing and Microsoft Technologies. A writer by day, Alex is a night owl and a DIYer. Alex's theory is to make businesses achieve success with modern solutions and smart exploitation of resources.