Organizations and businesses around the globe are using cloud facilities so aggressively these days to get work done efficiently. The advantages cloud technology is offering to workforces is too big that no one can resist adopting these technologies very long. Microsoft 365 and SharePoint Online are great services that are very successful in delivering businesses the power of the cloud quickly and in the simplest way possible. When it comes to the safety of these cloud services Microsoft solutions are one step ahead always. There are plenty of security features and settings made available to assure the best security for your organization's data and activities. In this post, we are going to tell you about 5 proven ways to manage SharePoint Online Security. These are also SharePoint Online security best practices and essentials.
Content:-
However, there are different sides to this coin! Microsoft has done their part well by presenting exceptional SharePoint Online security features and settings. All you need is to use it wisely and utilize the potential of these wonderful tools and services well. Let us move to the details.
Tenant Settings
It is a common practice that organizations that are new to the SharePoint Online platform go with the default settings to get started. It is not a good idea. Even before you add users, there is a bundle of things you need to unfold and set up. Tenant settings are thus crucial, and the default settings are not good enough to provide you 100% security from security breaches. Sharing settings is the first thing you need to configure here. You need to move the 'SharePoint and OneDrive slider for external sharing' one level down to move it away from 'Anyone'. Choose an appropriate option after learning more about your company policy. Other options like, Limit external sharing by domain, Allow only users in specific Security Groups to share externally, and asking for reauthenticate to users who use verification code after a specific number of days, and asking guests to sign in using the same account to which they received an invitation are some of the options that need to be considered. We have done a blog on the topic '5 Best Practices to Share Files and Folders with Unauthenticated Users'. You may look at that too if you wish to get a deeper insight.
Site Settings
Configuring the permission settings perfectly is a very significant process when you are getting started with SharePoint Online. Furthermore, it is a complicated process that demands a deep thought process and plan. When your sites are connected to groups, these settings become even more confusing. To simplify things, you need to understand more about SharePoint Groups. When you create a site, by default some general groups will be created automatically. If you find it inappropriate with your requirements, you can create a separate SharePoint Group and assign a custom permission level.
Active Directory Groups
When you are assigning permission to a SharePoint site, the ideal method is to add security groups to those SharePoint groups. You can also create Microsoft 365 security groups from the admin center and add it to your SharePoint sites. AD groups are not like SharePoint groups, as SharePoint groups are only available within the site where it is created.
You can break permission inheritance when you want to share only a document or library with another user, and not the full site. The site owner is the one responsible for this action. Site sharing is another aspect that needs to be handled precisely. Site sharing is different for sites that are connected to a Microsoft 365 group and those which are not connected. For sites not connected to a site, options are all same. But for sites that are connected, you can either choose to share the site only' or choose to share the site along with other resources. You may also need to set up how members can share the site.
Access Requests
While configuring site sharing settings you will come across an option called 'Access requests'. It is a very good replacement to the 'Access denied' message we used to see while trying to access an item that we do not have access to. In SharePoint Online, you do not need to do anything extra to set up this option. All you need is to define who should receive access requests, provide a customized message, and review pending requests whenever needed.
Additional Security Features
Another great way to manage SharePoint Online security is to utilize all additional security features available. You might want to configure the options in the Security and Compliance center to set up features like Data Loss Prevention, Sensitivity labels, and more. Multi-Factor Authentication is another important feature you should consider if you wish to leave no stone unturned to assure the best SharePoint Online Security. You can find more security features in the SharePoint Online Admin Center. You will be able to control devices accessing SharePoint data effectively using those settings.
Is SharePoint online secure after taking all these precautions? Absolutely yes. These SharePoint Online best practices will help you secure your data and user activities on the cloud for sure. Hope you got a good understanding of proven ways in which SharePoint Online security can be managed.
Have a good day.
Book a
Live demo
Schedule a live demo of Dock 365's Contract Management Software now.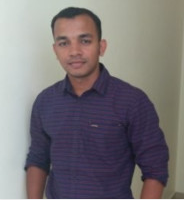 Alex Joseph is a Digital Marketing Strategist with explicit knowledge in Content Marketing and Microsoft Technologies. A writer by day, Alex is a night owl and a DIYer. Alex's theory is to make businesses achieve success with modern solutions and smart exploitation of resources.