Microsoft SharePoint is a wonderful platform that lets people work together seamlessly. It can create and manage portals, sites, and documents in the most favorable ways in which users can collaborate and produce great results. Document co-authoring is a much popular and useful facility offered by SharePoint and people use it in all kinds of ways to get work done with ease. Understanding the basics as well as exceptions in Document Co-authoring in SharePoint is important to make the most of this wonderful capability. We have answers for the top 10 questions about document co-authoring in SharePoint. Let us unfold those questions for you to work with added productivity from now.
Content-
What is the significance of document co-authoring?
Co-authoring is when multiple people are working on the same file at a time. In SharePoint, you and your colleagues can co-author on file types like Word, Excel, PowerPoint, and OneNote. Co-authoring enables you and your team to work on the same process effectively. It avoids the confusion in keeping multiple copies of the same file.
How to co-author Office Documents?
Document co-authoring is enabled by default in SharePoint Online. You will get to see the people editing a file simultaneously and the changes they are making in real-time. Co-authoring works similarly in Word, Excel, PowerPoint, and OneNote. There are only slight changes when you are co-authoring in a native app or online version.
What is the primary requirement to collaborate or co-author a document?
You can utilize document co-authoring facilities in all documents stored in OneDrive or SharePoint. The primary requirements to collaborate or co-author a document includes, a shared storage space, recent versions of Office Apps, Modern file formats (.docx, .pptx, .xlsx, etc.) that support co-authoring, and permission to edit and access the particular document.
Is it possible to co-author offline?
You can keep co-authoring and make changes to a document while offline too. However, you will not see other people editing the document at the time and the changes others are making. Once you are back online, your changes will be updated. If there are conflicts, you will be prompted to sort it out in appropriate sections.
Who can co-author documents in SharePoint?
The permission levels set for each document library is a major factor that decides who can edit and access files. Even though SharePoint permissions are inherited, you can set different permissions for specific users. For files in OneDrive, it needs to be explicitly shared for anyone to co-author the document.
Does co-authoring support in Office 2007 or older versions?
You can still create, upload, and edit documents created using Office 2007 or older versions but co-authoring is not possible. When you edit an Office 2007 file, it will be locked for others. It is recommended to have at least Office 2010 or newer versions to enjoy the best co-authoring experience.
Is it possible to co-author documents stored in a storage provider other than OneDrive/SharePoint?
Yes, Microsoft has tie-ups with plenty of other storage providers globally to make it possible to co-author using the office for the web. You need to double-check to assure that your storage service provider is supporting co-authoring documents with Office for the web.
How to troubleshoot issues in co-authoring?
The best way to troubleshoot issues while co-authoring a document is to understand the standard causes for issues. Go to this link to learn more about how to troubleshoot document co-authoring in Office.
How will I know if a co-author updated a document?
The best method to know if any of your co-authors have made any changes to a document shared using OneDrive is to check the email notifications. Whenever the document is updated, you will get a notification.
How to disable co-authoring documents in SharePoint?
To enhance server performance, some organizations may prefer to disable co-authoring documents in SharePoint Server. There are three ways to get this done. The first method is to use group policy to disable co-authoring functionality on the client-side. The second method is to use Microsoft Powershell and set the DisableCoauthoring server property. You can also stop co-authoring by configuring Check Out settings in a document library.
Hope you have got a good insight into the top questions about Document Co-authoring in SharePoint. Subscribe to our blogs to stay tuned to more useful SharePoint Insights.
Have a good day!
Book a
Live demo
Schedule a live demo of Dock 365's Contract Management Software now.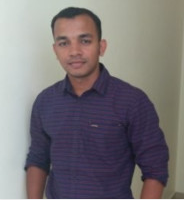 Alex Joseph is a Digital Marketing Strategist with explicit knowledge in Content Marketing and Microsoft Technologies. A writer by day, Alex is a night owl and a DIYer. Alex's theory is to make businesses achieve success with modern solutions and smart exploitation of resources.