OneNote is fantastic in many ways. It is a strong platform that offers exceptional flexibility in taking notes for various requirements. The excellent collaboration support is something that makes OneNote even more potential. Multiple users can access and make changes to the same file and it will store a log of all those updates made to the OneNote Notebook. User-friendly interface, and multi-user functionality. OneNote can assure that organizations can use it to build a trustworthy knowledge base. Let's give you some comprehensive information on how to share a OneNote Notebook on SharePoint Site.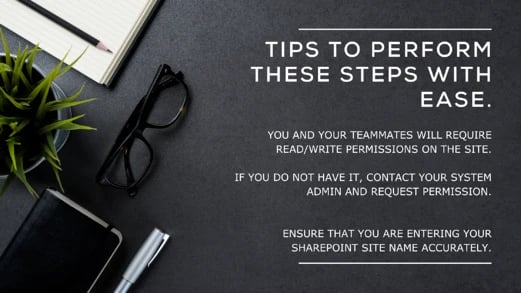 OneNote and SharePoint
Every Microsoft SharePoint site is having a OneNote Notebook by default to make collaboration easier. A newsfeed, landing page, and document library are also part of a SharePoint Site by default. You can exploit a SharePoint Site as a central hub for all your OneNote Notebooks too. So that the entire team can access it with ease.
How OneNote Notebooks are stored?
It is when someone in your team or company make changes to one of the OneNote Notebooks, the most impressive collaboration actions happen. At that point, OneNote automatically saves the changes and sync them with the notes on the SharePoint Site. In order to make changes to the Notebook, the user must have read/write permissions in the site. It can be allotted by the system administrator when needed.
Steps to share a OneNote Notebook on a SharePoint Site
Here are the steps that allow you to share a OneNote Notebook on a SharePoint Site.
From OneNote 2016, select File > New > SharePoint. Select Browse, situated near to the SharePoint section. You need to navigate to your SharePoint Site's document library, where you wish to save the Team Notebook. Give a meaningful name to the Notebook which makes it easy to identify, in the Notebook Name box. Click Create. You can then invite users into it. You can also share the Notebook later from OneNote 2016 by going to File > New > Share. After taking these steps you can email the notebook link to teammates to let them view and edit notes as permitted. You can even set a notification alert to stay up to date about the changes made to the notebook.
Try these options and make collaboration within a team lot easier than before. We have created a SharePoint Intranet Portal to assure better collaboration and engagement within your internal and external teams.
Book a
Live demo
Schedule a live demo of Dock 365's Contract Management Software now.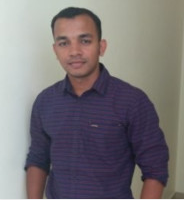 Alex Joseph is a Digital Marketing Strategist with explicit knowledge in Content Marketing and Microsoft Technologies. A writer by day, Alex is a night owl and a DIYer. Alex's theory is to make businesses achieve success with modern solutions and smart exploitation of resources.