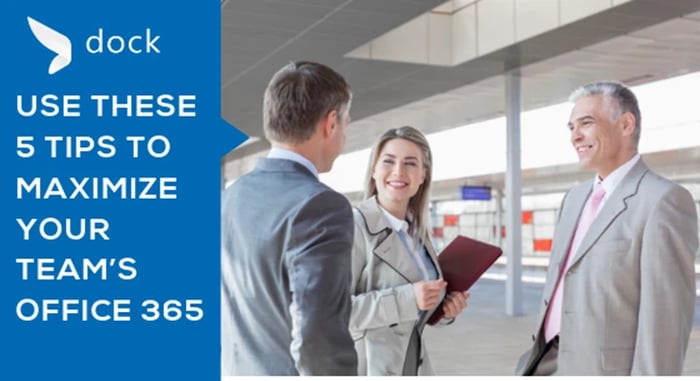 Office 365 is one of the top enterprise solution suites, many companies depend on Office 365 to connect and communicate across organization. Once your organization invests in a resource you want to make sure that it is being used to the best of it's ability this principle is applied to facets and types of investments human capitol, software, hardware, and even other resources. Having Office 365 and other professional suite products are a necessity in order to successfully to do business, just like all resources you need to make sure that your team is using it in the most efficient ways possible below are the five best tips to maximize your ROI on Office 365.
TIP 1: USE REPORTS TO UNDERSTAND USER ACTIVITY AND ADOPTION
In today's fast paced business world, data is the currency of choice. Do you know the functions your users are utilizing on a daily basis? For example, how many of your licensed users actually use OneDrive for Business? Activity Reports in the Office 365 Admin Center can help you identify who may need additional training, whose license could be reassigned, and even whose mailbox may benefit from a slim-down and purge of extremely large attachments. See here for the reports you can use to better manage your users and your Office 365 apps.
TIP 2: ENABLE END USERS TO LEARN HOW TO USE ONEDRIVE TO ACCESS CLOUD DRIVES VIA MOBILE DEVICES
The OneDrive app was developed by Microsoft for mobile devices. It enables you and your end users keep everything from work and personal life in one, secure place, enabling access to two clouds (OneDrive and OneDrive for Business) from one app. You and your end users can browse, share, and delete files directly within the app. Have your end users see the resources on how to use OneDrive on android.
TIP 3: MAKE USE OF MICROSOFT TEAMS TO GROW END USER COLLABORATION
Expand the collaborative power of Microsoft Office 365 for your end users by using Microsoft Teams to enable further sharing and collaboration on files. No longer will distributed teams need to pass documents back and forth manually. Teams makes it easy to collaborate online, seamlessly. To help your end users learn what they need to do, read the training articles.
Tip 4: Take advantage of anywhere/anytime access
Everyone is constantly rushing to get somewhere. Luckily, with Office 365 mobile application rollouts, work on the go is now possible (and even convenient). These mobile apps are available to download for your Android, iPhone, iPad, tablet, etc. However, it's important to note that the option to download some apps is dependent upon your subscription. Certain apps are only accessible for personal users, and the same goes for business users. Once you have downloaded the app, all you need is an internet connection, and you are free to use your mobile apps.
TIP 5: TRAINING, TRAINING, AND MORE TRAINING TO KEEP LEARNING
The Office training and tutorials portal is a goldmine for easy-to-understand training resources to assist users get the most from Office 365. There are resources to help get you and your colleagues on the same page regarding cloud apps like Office 365, and even training for deployment and administration, and more. Once you've gone through Microsoft's training, you're ready for the next step — training in how to protect your Microsoft Office 365 documents, mail, and more from loss.
Book a
Live demo
Schedule a live demo of Dock 365's Contract Management Software now.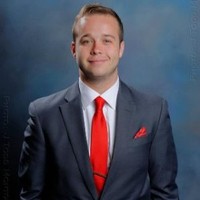 Edwin is a Marketing Content Developer and Strategist, who has 3 years of experience in creating and curating content for Brands form the US in many industries. He is an avid sports fan, movie buff, and trivia aficionado.