Each of us will have different reasons for picking Microsoft 365 as a productivity solution for your business. Our reason for picking Microsoft 365 is its amazing set of solutions and tools that not only let you work but also help to collaborate with users easily. Moreover, it lets you do all these without compromising on security. There are plenty of options and settings within the Microsoft 365 platform that let you assure the best protection for your solutions and data managed through these solutions. Today we are going to talk about what is conditional access in Microsoft 365 and how it works.
What is Conditional Access in Microsoft 365
For protecting your organization's data and activities better, Microsoft has presented conditional access policies. These policies define requirements to provide access to apps and data in Microsoft 365. It ensures better protection to your workforce and important data and resources of your organization. In simple words, conditional access policies represent if-then statements that require users to complete an action for accessing or moving forward by using a tool. Microsoft 365 administrators can make use of the Office 365 conditional access policies for two things. It can allow users to be in their supreme form when it comes to productivity, and secondly, it can protect all assets of your organization precisely.
Furthermore, conditional access is a tool of Azure Active Directory that helps to enforce organization policies, take a decision, etc. based on several signals.
Factors That Will Be Considered to Make Policy Decisions
As we mentioned above, Azure conditional access in Microsoft 365 works based on several signals. There are different signals you can consider making your policies work the way you want. Let us explain some of the common signals that make conditional access effective in providing users safe access to apps and data across Microsoft 365 solutions.
One easy way to gain fine control over access to data and apps is to restrict access to users and groups. Policies can be targeted to people using these signals.
Create a list of trusted IP addresses that can make use of these policies.
Devices with a specific state or platform can be marked to ensure that conditional access policies are working accurately.
You can set different Azure conditional access policies for different applications.
By integrating signals with Azure AD Identity Protection, you can setup conditional access policies that prompt users to take action to stay protected from risky sign-in conditions.
Microsoft Cloud App Security lets you monitor user application access and sessions. Thus, providing better control and visibility to all activities performed in your cloud environment in real-time.
What Are the Policy Decisions That You Can Take
There are mainly two types of decisions you can take based on several signals and characteristics. Most restrictive and least restrictive decisions can be chosen based on different factors. Blocking access is the most restrictive decision you can take to protect your data or platforms from threats. The least restrictive decision is all about granting access, but require one or more of the following actions:
Multi-factor authentication
Hybrid Azure AD joined device
Approved client app
Device to be marked as compliant
App protection policy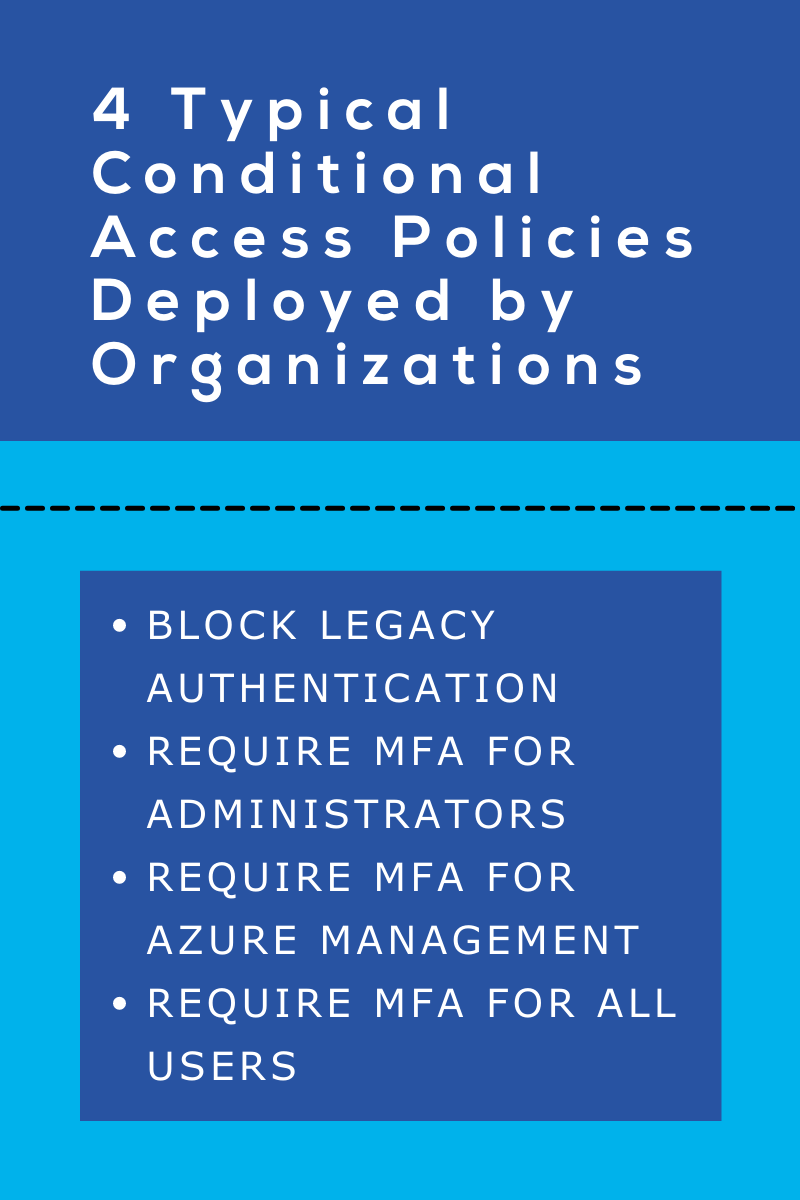 What Are Some of The Most Commonly Applied Policies in Businesses
Businesses and organizations can make use of the Microsoft Office 365 conditional access policies to solve common access concerns. Some of the commonly applied policies for businesses using conditional access includes:
Multifactor authentication for admin users and Azure management tasks.
Blocking access to users who are trying to use legacy authentication protocols.
Blocking/granting access to specific locations, and risky sign-in behaviors.
Requiring trusted locations and organization-managed devices.
What License You Need to Have to Access These Features
You will need an Azure AD Premium P1 license to get access to the Microsoft Office 365 conditional access policy feature. Microsoft 365 Business Premium Licenses will also have access to the Office 365 Conditional Access feature.
Learn more about the feature here, and make the most of this Microsoft Office 365 Advanced threat protection feature. Have a good day!
Book a
Live demo
Schedule a live demo of Dock 365's Contract Management Software now.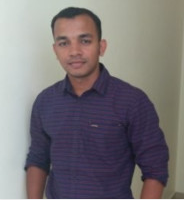 Alex Joseph is a Digital Marketing Strategist with explicit knowledge in Content Marketing and Microsoft Technologies. A writer by day, Alex is a night owl and a DIYer. Alex's theory is to make businesses achieve success with modern solutions and smart exploitation of resources.