Sharing files with your colleagues is easy when you have a Microsoft 365 subscription. SharePoint offers amazing file sharing and collaboration features for businesses and organizations. By utilizing SharePoint sites, document libraries, and advanced permission settings, businesses can double their productivity. It's critical that everyone is kept up to date on ongoing activities and that files are shared properly throughout your organization.
Sharing capabilities are important, however, notifications are also key. Notifying people about critical activities is an unavoidable priority, especially given the popularity of remote working environments today. This in mind, it's evident that letting people know about shared files, document uploads, file changes have become become increasingly significant.
In this blog post, we are going to reveal a quick method of how to instantly notify users about a new document upload. Let's first gain an understanding of uploading files to SharePoint.
Uploading files to SharePoint
Users can upload files to SharePoint document libraries to make them available for everyone in the team. Uploading files to the SharePoint document libraries also ensure that your team members can access them from anywhere, anytime. We previously created a blog that explains the best ways to upload files to a SharePoint Document Library, we suggest giving it a read to enhance your expertise in document uploading.
Standard Ways To Notify Others Of A New Document Upload
There are multiple ways to notify people when a new file is uploaded to a SharePoint document library. Here are some of the methods we follow:
Technique 1:
Use the Share option in the top menu to share the document with users in your organization.


There are options to choose the users, group, or email as you prefer.




Enter a message for the users to have some insight regarding what the document is about. You can also share any instructions with them.

You can also assign the permissions along with this.

Technique 2:
Use the Copy link option in the top menu to immediately generate a link to the document and copy it.

Use this link in chats, emails, and other text so that others can easily find this document.
Technique 3:
Use the Pin to top option to highlight the document and display it at the top. This will not send any notification. However, anyone visiting the document library will easily notice it.

You can unpin documents later if required.
Technique 4:
We found all these techniques useful in their own unique ways. However, the easiest way to notify users about a newly added document is to use the Notify your team option. Let's see how to access this option and make the most of it.
The Easiest Way To Notify Others Of A New Document Upload
Complete the following steps:
Go to the document library that you wish to upload the document.
Click Upload from the top.
Choose File.
Choose the file you want to upload from your desktop and click Open to complete the upload.
On the left side, along with the file uploaded confirmation, you will see an option Notify your team. Click on it.

Choose a group or users you wish to notify of this new document upload and click on Notify.

You will see a confirmation that says a "Link is sent to the listed users."

The users will now receive an email notification regarding the new file uploaded.

Tips To Maximize Your Use Of This Feature
Even though the "Notify your team" feature is the fastest and simplest method to let users know about a new document upload, there are a few limitations to it. You can only notify people who already have access to the SharePoint site. This option is only visible with the "document upload completed notification" that appears soon after you upload new files. This option is only available when you are upload a single file. In addition, it does not allow users to select groups with more than 100 users.
Even with these limitations, this option is perfect for communicating with your team of any newly added file or document. Try this feature and let us know if you have any queries. Have a good day!
Book a
Live demo
Schedule a live demo of Dock 365's Contract Management Software now.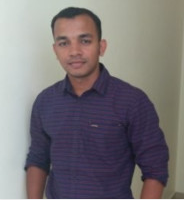 Alex Joseph is a Digital Marketing Strategist with explicit knowledge in Content Marketing and Microsoft Technologies. A writer by day, Alex is a night owl and a DIYer. Alex's theory is to make businesses achieve success with modern solutions and smart exploitation of resources.