The features and capabilities of Microsoft 365 are exceptional. Businesses across the world are using Microsoft 365 solutions to collaborate and manage work well. There is another critical factor behind the unquestionable supremacy of Microsoft in this field. Security features and safety assured to accounts, contents, and all data managed through these solutions is exceptional. Since there will be a few top users who will be managing more sensitive and confidential data compared to others, it is good to have special security features for their accounts. Priority accounts in Microsoft 365 is such a feature that gives your most sensitive users extra security. In this blog post, you will learn about what is the use of Priority Accounts in Microsoft 365 and how to set it up.
Why Priority Accounts are Considered as a Necessity
People in the IT department will have more sensitive and more critical data to deal with. Managers, leaders, executives, and other professionals will come under this category of users. This also makes these user accounts a common target for cyber-attacks and phishing. To stop this risk and to provide good security for those accounts, and data they are dealing with, Microsoft is allowing organizations to list those critical users as Priority Accounts.
How Priority Accounts Feature Work
As you now know why it is important to have an additional security feature like Priority Accounts, let us tell you how it works for your organization. When you assure a protected environment for your most important users, they will be able to deliver brilliant IT services. With Priority Accounts capability, a Microsoft 365 admin can set specific accounts as priority accounts, so that they can utilize specially designed app features for additional security. Two capabilities are the defining factors about the Priority Accounts Feature right now.
What are Two Major Capabilities You Can Exploit in Priority Accounts
Priority Account Protection and Premium Mail Flow Monitoring are the two main capabilities introduced as part of Priority Accounts right now. There will be more app-specific features added in the future. Let us discuss more about these capabilities and their importance.
Priority Account Protection
As the people who are handling sensitive data and other confidential data in your organization are always under the threat of cyber-attacks and other online phishing campaigns, it is essential to give these users extra security. Priority Account Protection feature ensures that the users marked as Priority accounts will be considered as system tags. This will allow using these tags as filters in alerts, investigations, and reports. Thus, assuring better awareness, warnings, and security precautions.
Premium Mail Flow Monitoring
An accurate mail flow is essential for businesses to achieve desired results in their communications. It is closely related to the success of any business, as delays and failed delivery can sometimes make big negative impacts. With Premium Mail Flow monitoring you can closely watch the mail flow of these Priority Accounts. There is an option to set up a certain threshold for the delayed or failed mails, you will be notified when it exceeds. You will also get a detailed report for such email issues happening with the priority accounts, thus letting the users take necessary caution.
How to Add Priority Accounts
You can monitor up to 250 Priority Accounts in your organization. Follow the steps below to configure priority accounts.
Steps to Add Priority Accounts from the Setup page
Choose Setup – Organizational Knowledge
From Monitor your most important accounts section, click on View
Choose Get Started or Manage
You will be taken to the Add priority accounts page
Search the username or email address in the search field and choose the desired account.
You may also configure the threshold for the failed or delayed emails from this window.
Click Save when you are done.
Steps to Add Priority Accounts from Active Users page
Go to Microsoft 365 Admin Center as before.
Enter Users – Active Users and choose Manage priority accounts by clicking on ellipses at the top.
Choose Add accounts options and you will be taken to the Add priority accounts page.
Use the search field to assign the name of the user who you want to add as a priority account.
Choose the user and click on Save.
Steps to Remove a User from the Priority Accounts List
Visit Admin Center, and Select Setup – Organizational Knowledge
Select View from the Monitor your most important accounts section.
You will be taken to the Monitor your accounts page.
Below Manage this feature, choose Priority accounts.
From the Priority accounts page, choose the user you wish to remove and click on Remove accounts option.
These are the details and options you should know regarding Priority accounts in Microsoft 365. Make use of this capability to provide more security to your organization's most important users. If you have any queries, let us know in the comments below.
Have a good day.
Book a
Live demo
Schedule a live demo of Dock 365's Contract Management Software now.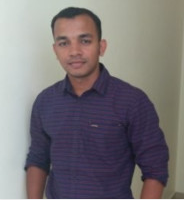 Alex Joseph is a Digital Marketing Strategist with explicit knowledge in Content Marketing and Microsoft Technologies. A writer by day, Alex is a night owl and a DIYer. Alex's theory is to make businesses achieve success with modern solutions and smart exploitation of resources.