When you are trying to digitally transform your business, document management and storage will turn into critical processes. Compared to the old method of storing all documents and files on your hard disk, Microsoft OneDrive's cloud storage facilities are offering exceptional benefits for users. With OneDrive you can keep all your files securely in cloud storage so that you can access them from multiple locations, any time you wish. This makes knowing how to deploy OneDrive for business significant. In this blog post, we are about to talk about what enterprises should know about deploying OneDrive. Knowing its unique features and capabilities will surely help your organization to utilize the solution well. It will be a good OneDrive user guide for businesses.
How OneDrive Benefits an Organization
Before knowing how to deploy OneDrive for business, you need to know the benefits offered by OneDrive to an Organization. The main benefit is that your team can store and access files from all available devices no matter whether they are inside or outside your office. You can also stop sharing whenever you prefer, which allows you to be in control of all the data stored in the cloud precisely. The advanced encryption however makes it completely secure both when the content is in the data centers or transit. You can get detailed reports based on how data is accessed, changed, and stored in OneDrive to assure that your users adhere to compliance standards without fail. As OneDrive can connect users to all files including the files that are shared in Microsoft 365, it provides a more amazing collaboration capability within the Microsoft 365 Apps.
5 Outstanding Facilities for Businesses Offered by OneDrive
To understand the OneDrive user guide better, you need to know the best facilities your business can utilize with OneDrive. Let us look at the 5 outstanding facilities businesses can utilize with OneDrive.
File Access from All Devices
As discussed before, you can access OneDrive files from all your devices including Mac, PC, Mobile, and even from a Web Browser.
Document Co-authoring Facility
With the help of document co-authoring, you can maintain a single version of a file. You can utilize this facility in Office desktop apps, Office mobile apps, as well as in Office for the web. With OneDrive you can use the co-authoring facility in Office apps, across all your devices.
Secure File Sharing
In OneDrive, you can share files with people inside and outside your organization. You just need their email address to share files, and it can be done even if the other user does not have a Microsoft Services Account.
Unmatched Security and Compliance
The advanced security and compliance features in OneDrive let you adhere to even the strictest of compliance requirements in the industry today.
Easy Content Finding
With advanced capabilities spread across various levels, OneDrive in your organization will be handling numerous files. Finding relevant documents is simplified with the help of the Microsoft Graph application programming interface. This makes document recommendations based on your file access, collaboration with other users, and the way received documents.
When talking about these facilities available for businesses in OneDrive, it reminds us of our Contract Management Solution. With all the above-mentioned features, Dock 365's Contract Management Software is designed for modern enterprises.
Top Standard OneDrive Features
There are some more factors you need to know before deciding how to deploy OneDrive for your business. One major highlight of Microsoft OneDrive is that when compared to other cloud storage solution providers, most of its advanced features are made available in all subscription types as standard. It is the smaller organizations that have the most advantage due to this generous availability of advanced features. They can utilize the advanced feature right away and can also set up advanced features later as required for their business model. To make this OneDrive user guide for businesses complete, here are some of the popular and unique features of OneDrive:
Files On-Demand
Modern Attachments
Data Loss Prevention
Auditing and Reporting
Customer Lockbox
Files Restore
OneDrive Discover view
Know Folder Move
eDiscovery
Recycle Bin
Want to Know More?
We will explain these standard features of OneDrive in our Next Blog. You need to consider the size of your organization, and your content management and data storage requirements before choosing a way to manage and deploy OneDrive from your business. As there are multiple ways to deploy and manage OneDrive, make sure you make a better understanding first, and then decide how to deploy OneDrive for your business.
Book a
Live demo
Schedule a live demo of Dock 365's Contract Management Software now.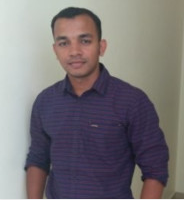 Alex Joseph is a Digital Marketing Strategist with explicit knowledge in Content Marketing and Microsoft Technologies. A writer by day, Alex is a night owl and a DIYer. Alex's theory is to make businesses achieve success with modern solutions and smart exploitation of resources.