SharePoint is a great tool for keeping your organization fluid and effective. By building a corporate intranet on SharePoint, you can ensure that your organization is agile and connected. In the 17 years of working with SharePoint intranet, we've found that it does a great job of engaging employees and helping them be more productive. Of course, you need to have a good handle on managing your SharePoint intranet for this to be the case. Let's take a look at 6 things you can do to better manage your SharePoint intranet.
Create a Content Strategy
Just like with any other corporate undertaking, you need to have a plan. Just throwing things at the wall and hoping they'll stick won't work. You need to design a complete strategy for the maintenance of your SharePoint intranet. This should include everything from overall governance to your internal news posts. Just throwing up an out-of-the-box SharePoint intranet won't do anything for you. In fact, not having a plan can hurt your business in the long run. You need to put together a team that will determine how to best manage content and user behavior in your intranet. That team should be focused on putting together a cohesive written plan that admins and users can refer to as they utilize your SharePoint intranet.
Maintain Consistent Branding
It might seem odd, but how your SharePoint intranet is branded can have a huge impact on engagement. You probably already understand the value of external branding, but internal branding is just as important. A fully branded SharePoint intranet can help your employees feel more in touch with your corporate culture. They'll feel more ownership over the work they're doing and work more productively. Branding can include anything from the colors you use to the way that you word news posts and messages. You need to go through your SharePoint intranet and make sure that all user-face elements are consistent with your business's branding and values.
Assign Community Managers
One way to improve the quality of your SharePoint intranet is to entrust certain users with the title of community manager. What is a community manager? A SharePoint community manager is an employee responsible for updating news feeds, building event pages, and gathering user feedback. Think birthday announcements, internal newsletters, holiday events, etc. This can help your SharePoint intranet be more than just a work space, but also a place where people can socialize and get to know one another. This also helps your SharePoint intranet feel more user oriented as people engage with your community managers.
Monitor Implementation
This more applies if your company is first getting started using SharePoint intranet. The first few months of adoption can be a bit rough. Trying to get users to learn and use a new system is difficult. That's why it's important that you and your IT team track implementation. Enact policies that require users to make the switch over to using your SharePoint intranet. While you may have to hand out a few warnings in the process, you need to hit the ground running with expecting your employees to use your new system. People who straggle and continue to use older systems just hold up your processes and introduce unnecessary issues. Make adoption mandatory and track who is and isn't using it so you can intervene as needed.
Use Metadata
Moving more to the back-end side of things, using metadata for your files can make managing your SharePoint environment super easy. Metadata allows you to add tags to your files that signify different things. These can be creation date, owner, last updated, and more. You can configure unique metadata in any number of ways that best fits your organization. This helps you keep all of your documents fully organized and allows you to find them quickly and easily. Using metadata goes back to your content strategy. Be consistent in your use of metadata and ensure that everyone is trained in it. You don't want people adding new metadata to documents that could potentially throw off your business's organization.
Collect Feedback
This is one of the most important things to do when managing your SharePoint intranet. You should constantly be collecting feedback from your users. You're not just setting up SharePoint intranet in a vacuum. Your employees need to use it on a day to day basis. Any issues that slow them down or prevent them from working actively hurts your bottom line. Send out regular surveys to see how people are using your SharePoint intranet, what works, what isn't working, and what features they would like to be added. This both ensures your SharePoint intranet matches your organization and helps your employees feel like they're being heard.
Conclusion
Managing your company's SharePoint intranet doesn't have to be difficult. Just utilize the tips above and you'll be well on your way to operating an effective corporate intranet.
Book a
Live demo
Schedule a live demo of Dock 365's Contract Management Software now.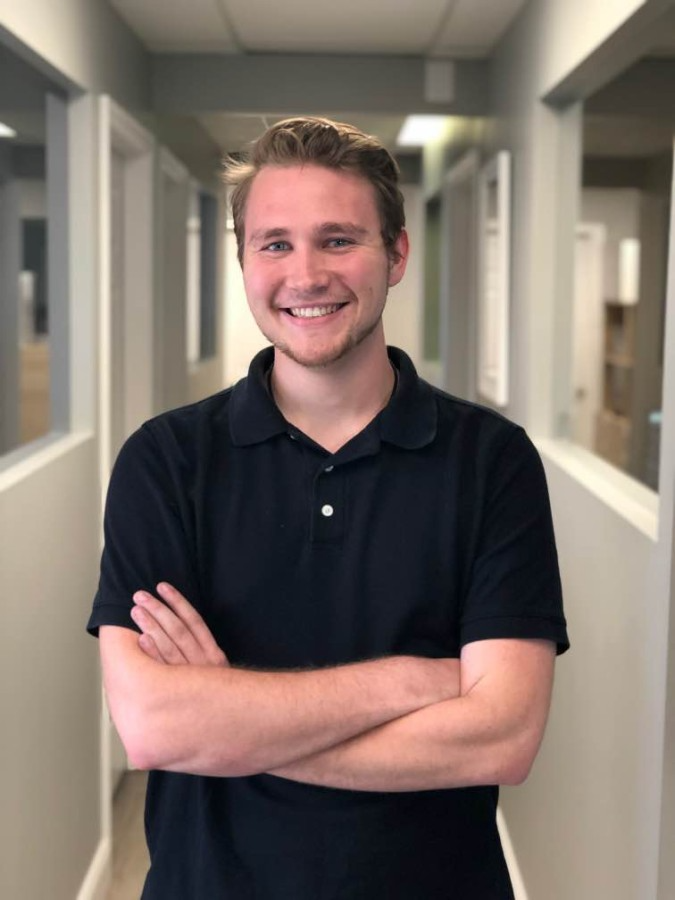 Quentin Russell is a Content Specialist with knowledge of Content Marketing and Social Media Marketing.