Did you know that more that Office sees more than 180 million active users each month? These people aren't just using Office 365 on name recognition alone. They're using Office 365 because it is one of the most versatile and effective platforms around. Now, we might be biased, but here at Dock 365 we love Office 365 and everything it has to offer. There are few other platforms with the power and flexibility to do what Office 365 can do. If you're on the fence about adopting Office 365, take a look at several reasons that you should be using Office 365.
Content-
Easy to Use and Customize
One of the major selling points of Office 365 is that it is rather easy to set up and use. Many of the solutions available in Office 365 require little to no customization to launch. In fact, we've found that many companies do well with only the out-of-the-box features available right after installation. Many users are already passingly familiar with Outlook, Microsoft Word, Excel, and more. Because of this, it shouldn't be too hard for new users to get the hang of using more advanced platforms like SharePoint and PowerApps. Additionally, if you were looking for more than just the out-of-the-box features, they're not that hard to add. SharePoint, PowerApps, and Flow make modifying and building applications to fit your needs accessible and easy to learn.
Provides a Central Hub
The beauty of using Office 365 over any other selection of tools is that it allows you to keep everything in one place. Rather than having to have multiple accounts to log into multiple tools, you can instead log into all of your Microsoft apps using a single Microsoft account. This is great for connecting tools like SharePoint and Outlink so that you can access information that is stored in one from the other. Additionally, this inter-connectivity makes it so you can use multiple apps to find solutions to problems that normally you would not have been able to. Further, if you do have to use external business applications, Microsoft offers the ability to integrate external applications into your intranet so you can maintain the ability to use everything with just a single sign-on.
Workplace Automation
We can all agree that there are some aspects of our work that can be overly tedious. These can sap the joy from work and cause employees to become disengaged with what they're doing. Thankfully, Office 365 is able to automate a lot of the more menial tasks that slow down the workday. Workflows allow you to automate many of the more mundane tasks. This lets you and your team focus more of your effort on doing the more impactful and interesting work. These include automating data entry, information validation, document organization, and so much more. Workflows can help businesses in any industry including construction, sales, banking, law, and a wide range of others.
Offers Workplace Flexibility
The coronavirus outbreak has made it so that companies need to be flexible in order to survive. Ensuring everyone is able to work as they did before while working remotely has been difficult. Thankfully, Office 365 provides an array of tools that make it easy for people to work from home. Users can log into different Office 365 platforms from any device at any time. Making it so that not only can users work from anywhere, but they can also work at any time that works for them. This not only helps with working from home, but also allows you to expand your hiring pool and bring in qualified workers who you may not have been able to hire otherwise.
Encourages Communication and Collaboration
If there's one thing that Office 365 is good at, it's facilitating communication and collaboration. Office 365 makes it easy to create and share documents with team members with almost no hassle. Between Teams, SharePoint, and Outlook, you will gain access to more than enough options for employees to communicate with one another. SharePoint makes it incredibly easy to build and share important information without having to jump through multiple hoops. Teams allows employees to easily connect and bond with another. This is great for situations like now when your team is social distancing. With Teams, your employees will be able to stay in touch and easily maintain the relationships they built in the office. By adopting Office 365, you'll be able to bypass many of the communication pitfalls that can keep you from succeeding.
Gamification
While it's a bit of a buzzword, gamification is all of the rage these days. Employees who aren't interested in their work tend to be disengaged, and disengaged employees don't perform as well. Luckily, an intranet built from Office 365 allows you to introduce your employees to gamification. This is a process where you apply video game elements such as scores and "quests" to tasks to provide fun incentives for completing them. Gamification allows you to provide increased motivation to employees which can help them stave of disengagement and a lack of motivation. You can even use it to introduce a level of competition in your team so that they can end up motivating each other just as much as Office 365. Workplace trends in 2019 showed that gamification has done a lot for keeping employees engaged and motivated. There are wide range of things that you can do to add gamification to Office 365 so that you can build employee engagement.
Let's You Measure Engagement
One of the most appealing aspects of Office 365 is that it allows employers a ton of options for tracking employee engagement. This is especially useful while everyone is working from home away from in-person oversight. You can track what your employees are doing, where they are doing it, and for how long they are working each day. This way, you can provide recognition for engaged employees and warnings for employees who may not be as engaged. This allows you to see what is going on your organization and keep a pulse on what is happening. Few other platforms allow you the same amount of tracking as Office 365 does.
Conclusion
Like we said before, there aren't any other tools that offer the power and flexibility of Office 365. No other platform can help you drive employee engagement and collaboration like Microsoft can. That's why you should definitely consider making the switch to Office 365. If you have any questions about Office 365 and whether or not you should adopt it, reach out to us. One of our team members would love to have a conversation with you about Office 365 and what it can do for you.

Book a
Live demo
Schedule a live demo of Dock 365's Contract Management Software now.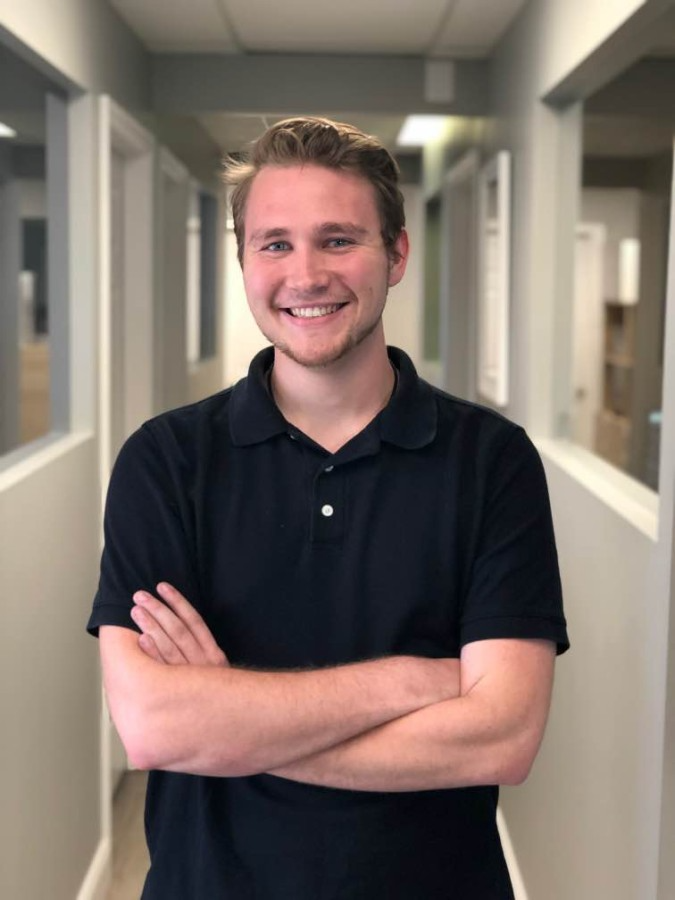 Quentin Russell is a Content Specialist with knowledge of Content Marketing and Social Media Marketing.