If you're like us, your business probably has a lot of moving parts. Between customers and internal demands, there are plenty of areas where something can go wrong. That's why it's important for you to be aware of problems as they come up so you can address them immediately.
For that, we recommend setting up the SharePoint Issue Tracking app in your SharePoint environment. This tool can help you define and categorize issues in your SharePoint environment as they arise and work through them with a systematic approach. You can use SharePoint Issue Tracking for customer service problems, help desk issues, website updates, tool changes, project management hurdles, and any other situation where issue tracking would be helpful.
The Benefits of SharePoint Issue Tracking
Adding issue tracking to your SharePoint environment is great as it provides a centralized locations where issues are stored. This way, your team can know when an issue comes up and where it happened so they can immediately begin resolving it. Search experience in SharePoint is excellent, still if you do not have a single location to store all these issues, it might become complicated. No longer will you have to spend time digging through emails or files to find what's broken. Instead, you'll be able to get into the app, navigate to the issue, and then fix it. You'll be able to work more efficiently and spend your time on other, much more important activities.
Additionally, if you choose to add issue tracking to your customer service SharePoint platforms, you'll be able to boost the quality of your customer service. By being faster and more efficient, you'll be able to resolve customer/client issues much faster. Speedy, high-quality customer service is valued by consumers, and by providing it you'll be able to ensure that you can retain them and they become repeat customers.
How to Set up SharePoint Issue Tracking
Setting up the SharePoint Issue Tracking app in your SharePoint environment is a breeze. Just make sure to follow these instructions.
Go to your SharePoint environment.
Click on Settings and then Add an app.
Under Apps, scroll down until you see the one called Issue Tracking and then click on it.
Under Adding Issue Tracking, type the name of the list you want to add the app to and then click Create.
Your new app should appear under Lists, Libraries, and Other Apps. Click the name of your app to open it. This will create the basic structure of your app.
Review and change any columns you want by clicking on List and then clicking List Settings.
Click OK to save changes to the Category column. Make sure to review the Priority and Approval columns as well to make sure they suit your needs.
Once you've finished customizing your columns and making other changes, being filling out your list by clicking New Item and then filling out the information for each issue.
What Features You'll Get With SharePoint Issue Tracking
With SharePoint Issue Tracking, you'll initially gain access to a set of columns that you can use to get started and customize your app to fit your needs. Here's everything you'll once you implement this.
Issue Owner - this will allow you to track who an issue is assigned to and who is responsible for resolving it.
Due Date - this will let you know when an issue needs to be resolved by.
Comments - this will allow you to track all of the information regarding an issue. This includes troubleshooting steps, results, additional requests, and the next steps that need to be taken. You can track who made a comment and when as well.
Issue Categorization - this allows you to organize, group, summarize, view, and report on issues as a whole. This helps you identify trends or common issues that may be popping up so you can address them effectively.
Customization - you'll be able to make changes and adjustments to your issue tracking app as you need to in order to make your solution fit your needs.
Conclusion
If all you need is a simple issue tracking software, then this should be the perfect tutorial to get you started. Just follow the steps above and you'll be able to track issues as they arise in no time at all. Misconceptions create problems for your businesses growth technology wise. Ensure that you are rectifying it timely.
If you're interested in finding more SharePoint tutorials like this, feel free to check out our other SharPoint blogs and subscribe to our mailing list to stay updated.
Book a
Live demo
Schedule a live demo of Dock 365's Contract Management Software now.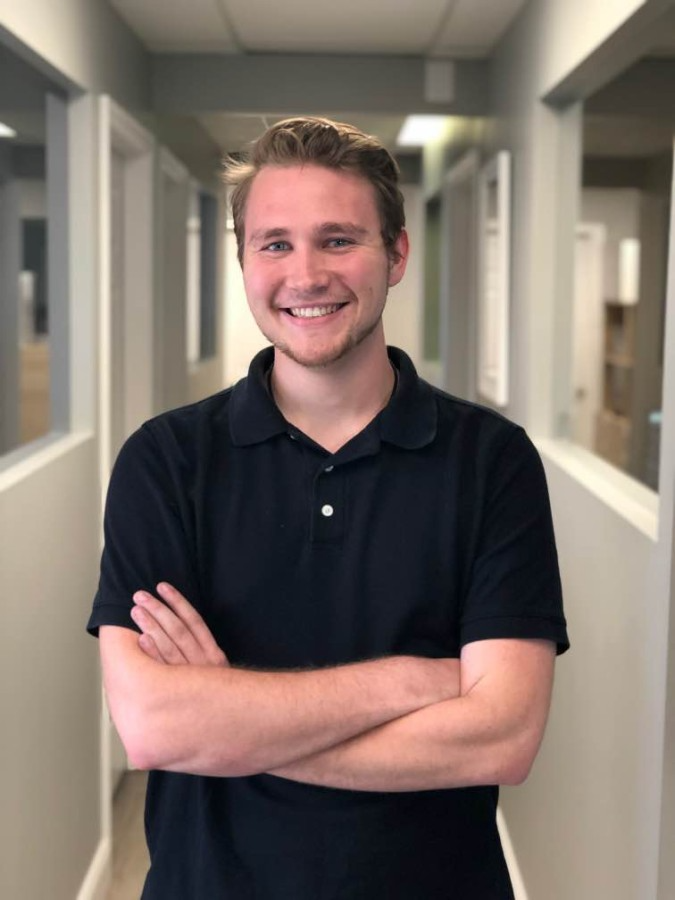 Quentin Russell is a Content Specialist with knowledge of Content Marketing and Social Media Marketing.